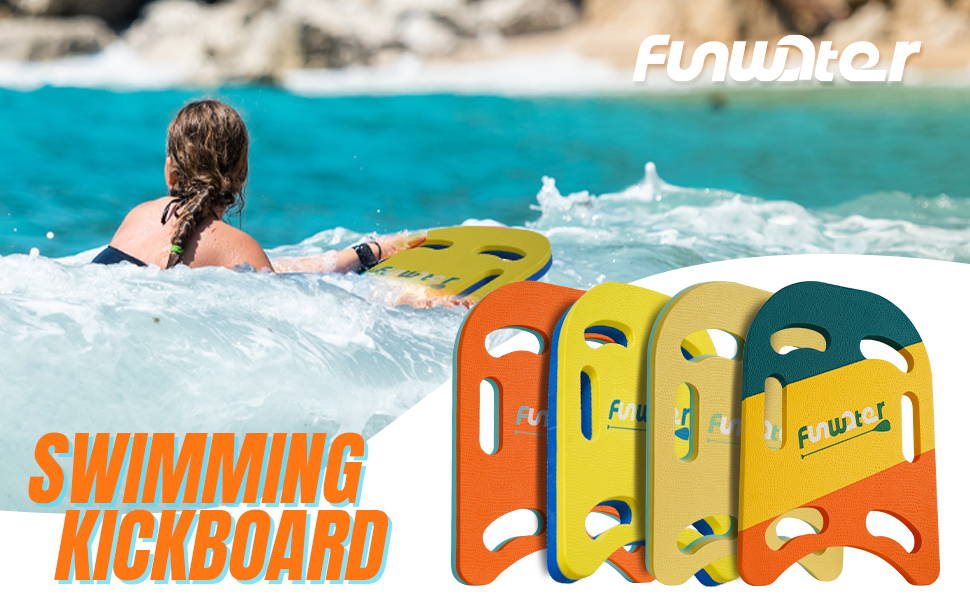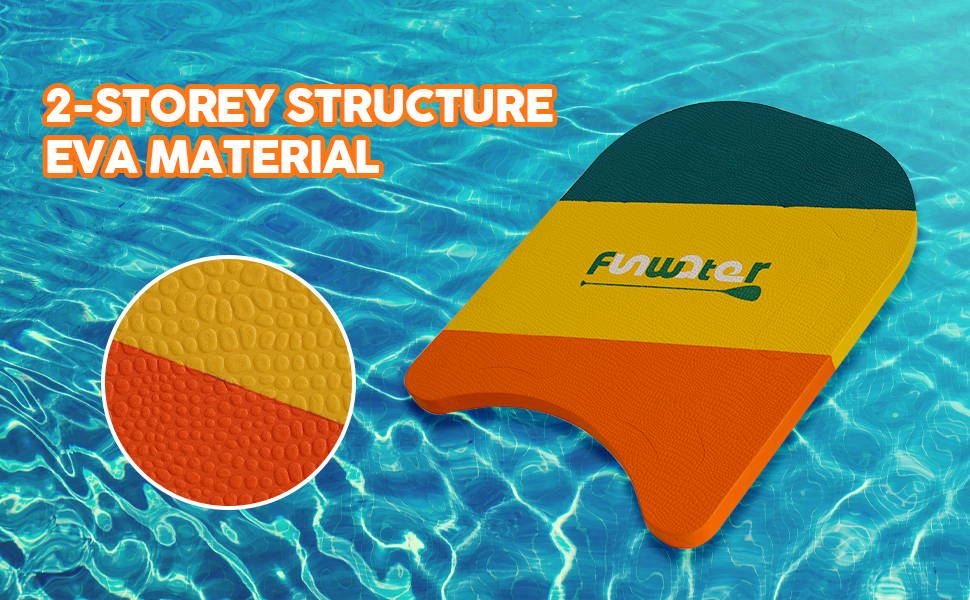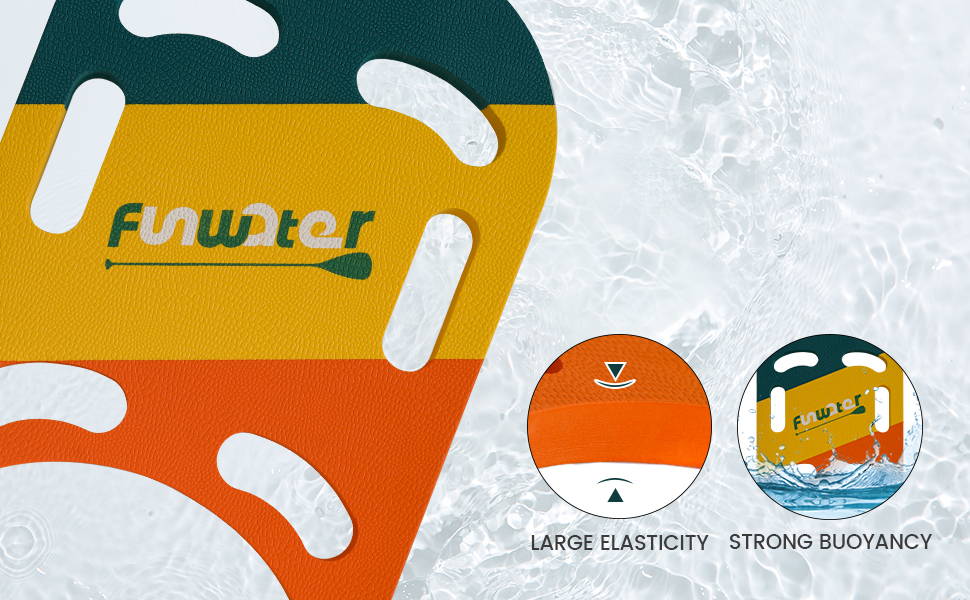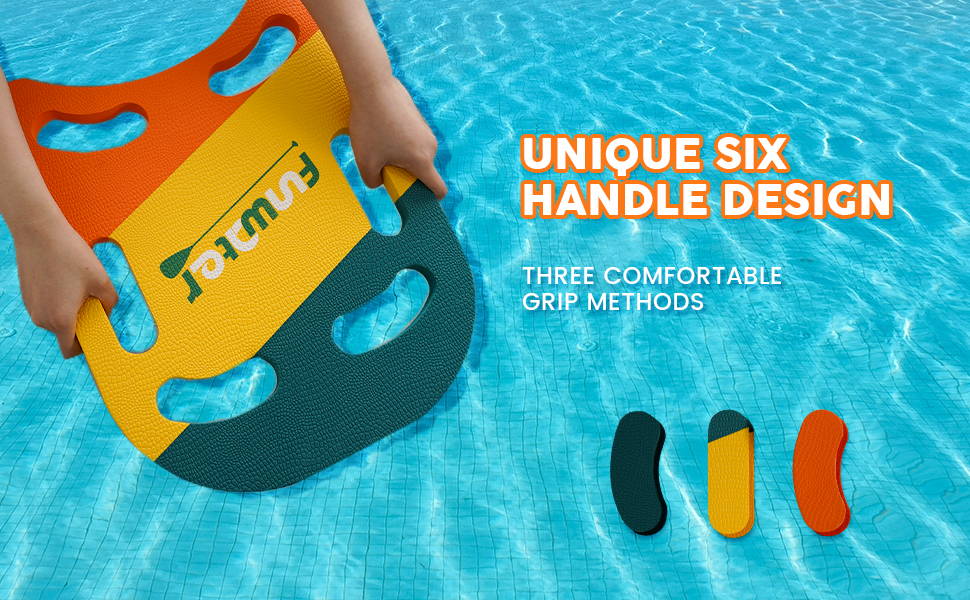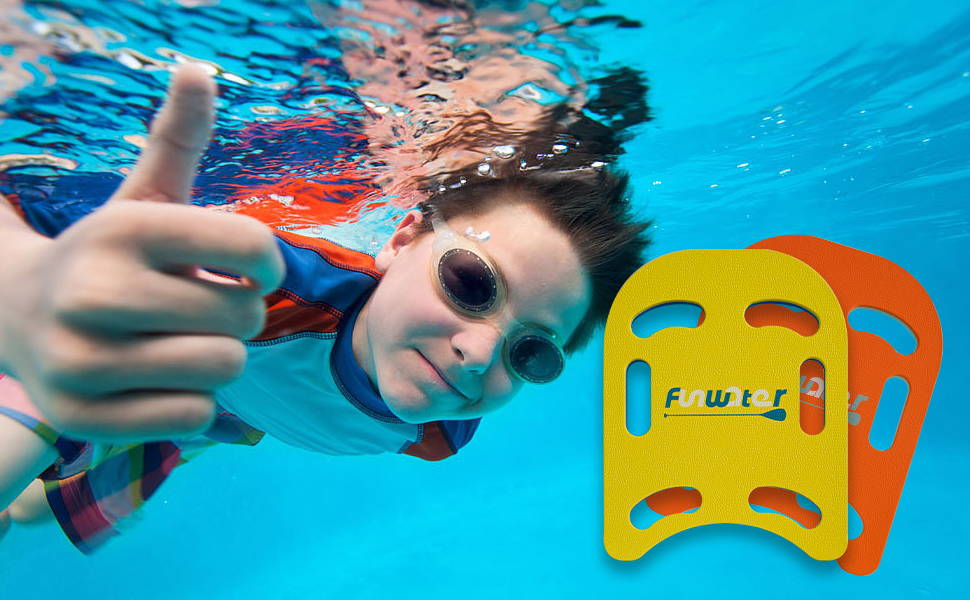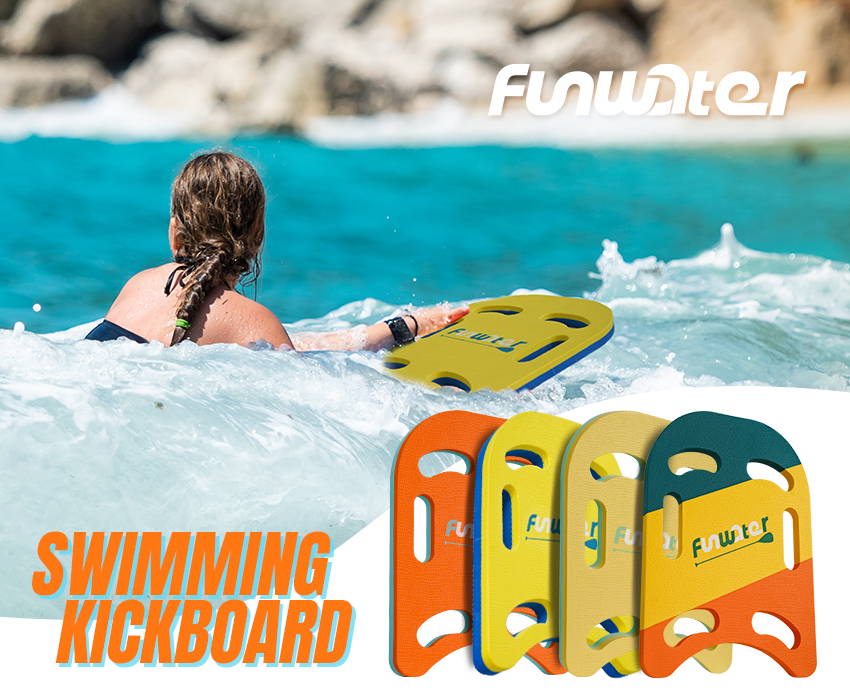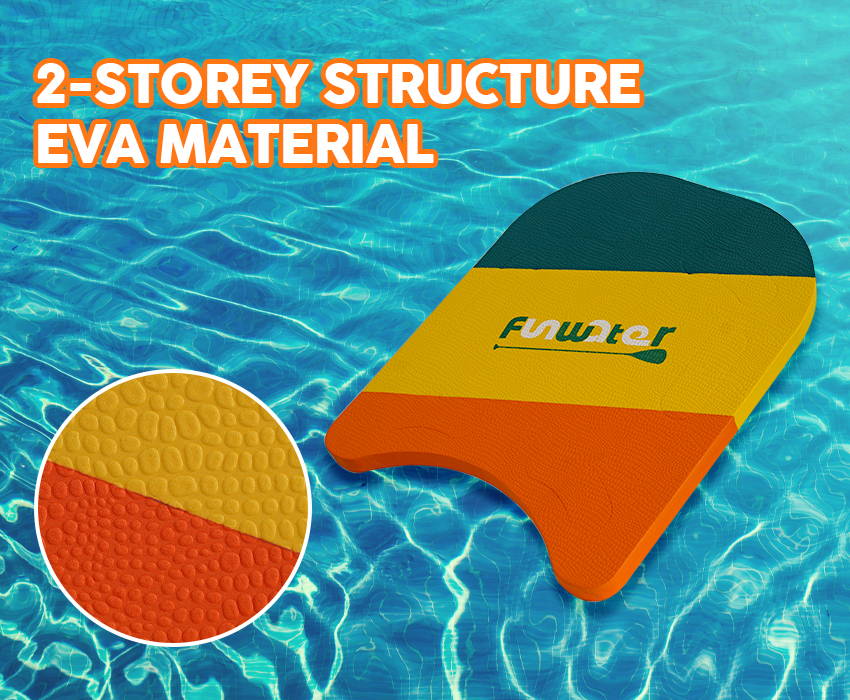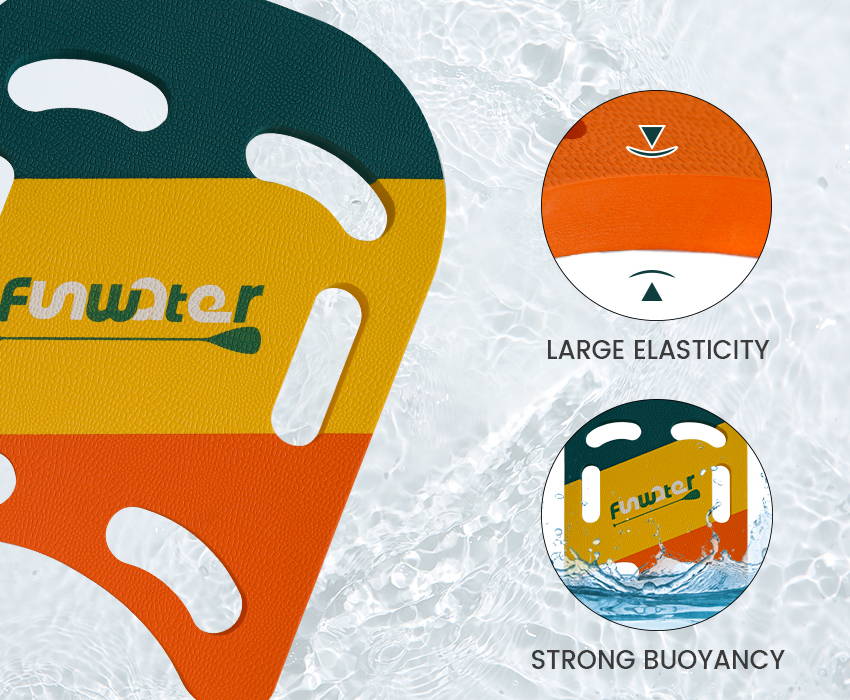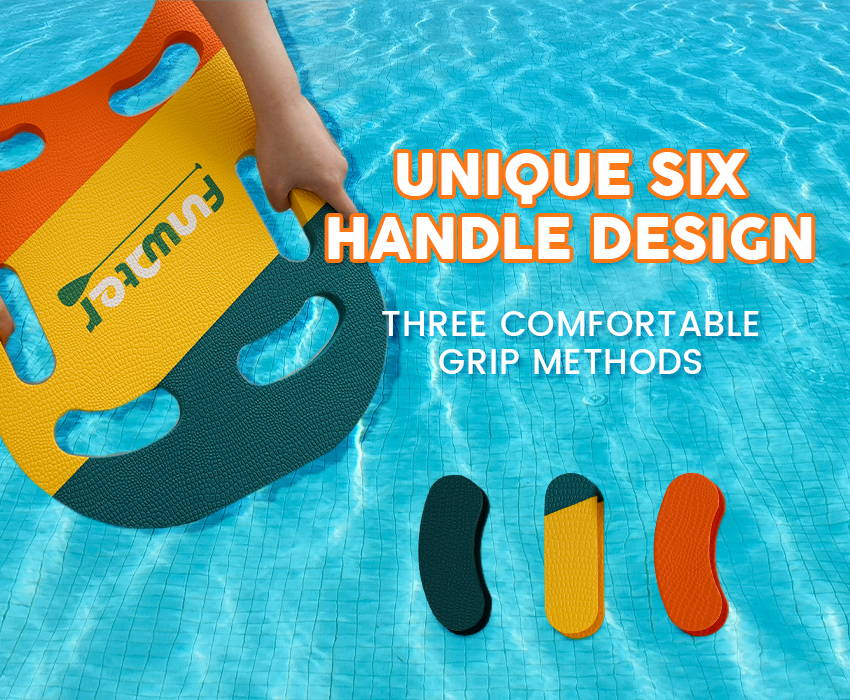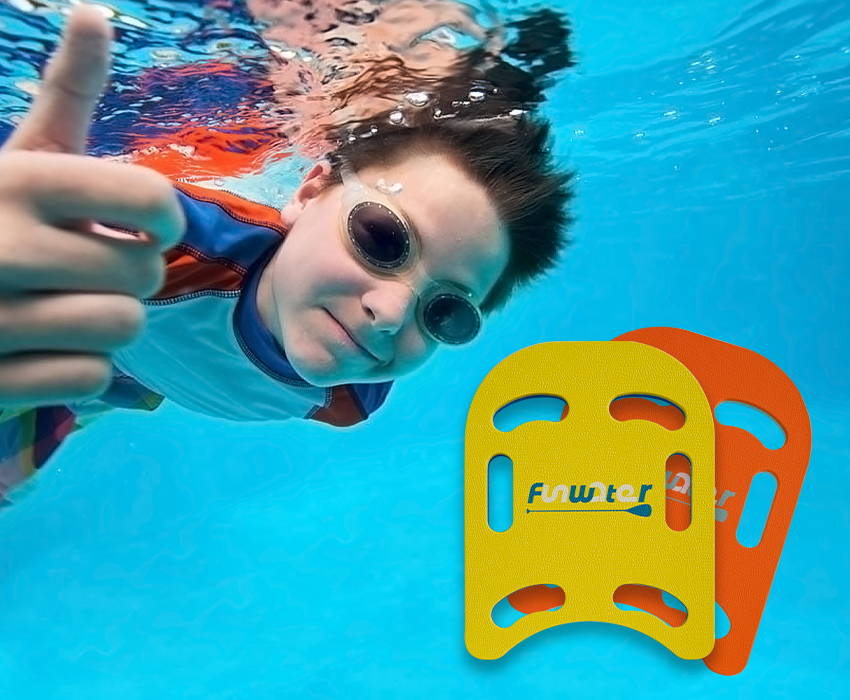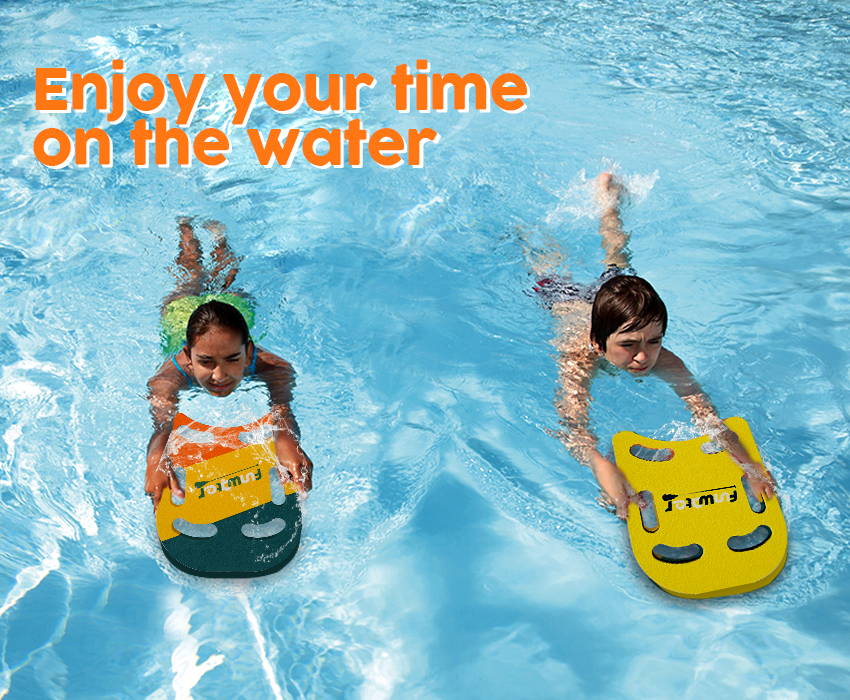 The whole family loves this board!!
This board is amazing! It has numerous hand holds on it and the whole family has fun trying different tricks with the board. It is not completely lightweight, so if you hold it under the water it does spring up with some Force. The colors are bright on both sides. It is a great learning how to swim board for a three year old and our 10-year-old loves to try different flips with holding it under the water. Because of the different hand holds you can alter your weight and kind of surf underneath the water, we all have fun taking turns. I highly recommend this product for anyone's pool!
My youngest kids love these
My two youngest swimmers love these. The boards allow them to kick around and spend more time moving about, less time headed to the edge to rest. great for any beginners!
Has hole handles , that allows to hold kickboard on the water surface and to swim correctly.
Greetings. I have received the kickboard and its very nice product. My 8 year old son is at swimming lessons and as I saw , he has difficulty with handling the board, its always goes up and makes him work harder. The FunWater swim kickboard is a little bit heavy than other board that he used before and has hole handles , that allows him to hold it on the water surface and to swim correctly. He is very pleased with this new kickboard , very nice product. Best regards.
Floats Well
I've been using this kickboard to teach my niece how to swim and it has worked well. I like that it has a lot of different handles so you can use it for a variety of exercises and really make it comfortable for you. It floats well and the material is soft but durable. I sometimes use it just to kick around the pool and it holds me up so it works for adults too.
NIce kickboard
This kickboard is solid and well made; it has useful handholds and is nicely grippy. My water-hesitant child is able to use this to practice his kicking while keeping his head up - or while trying to put his face in the water. I really appreciate all the different hand positions available here.