If you're planning to go hiking this winter, you can't miss a pair of excellent snowshoes.
FunWater Lightweight Snowshoes with Carrying Tote Bag and TrekkingPoles.
Easy to Wear Aluminum Alloy Snowshoes for Women Men Youth Kids,Size 21''/25''/30''.
Meet all your expectations for equipment.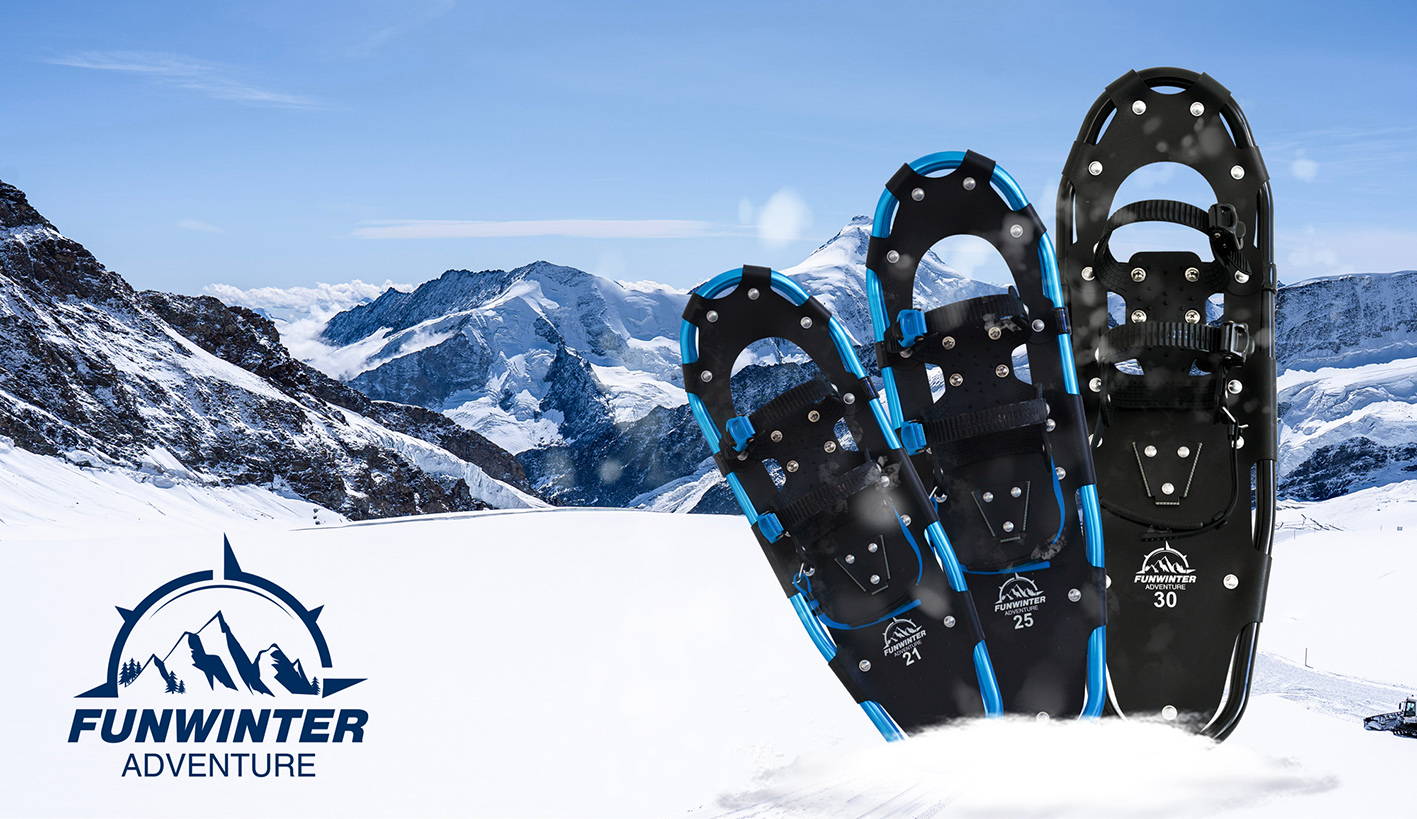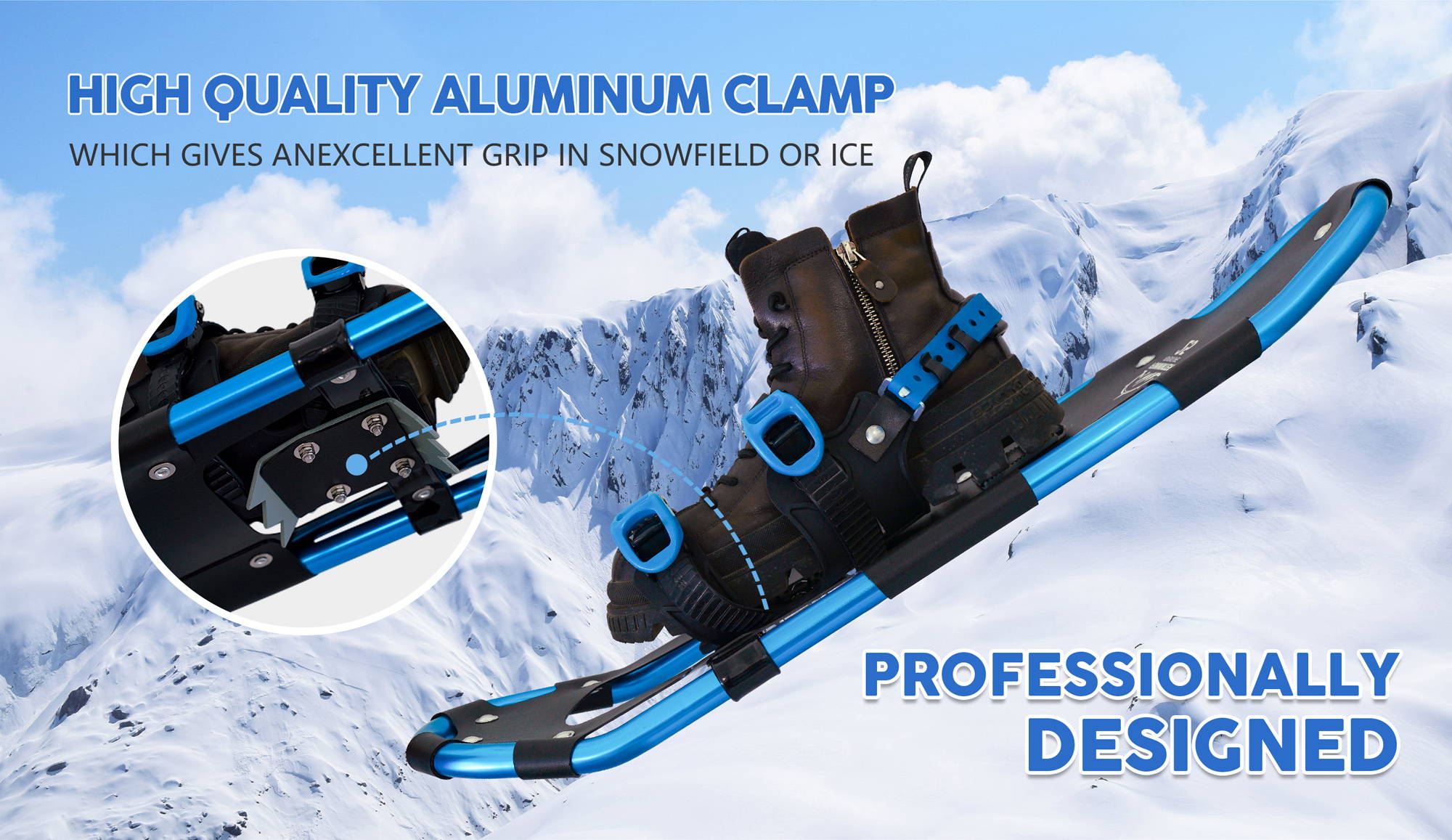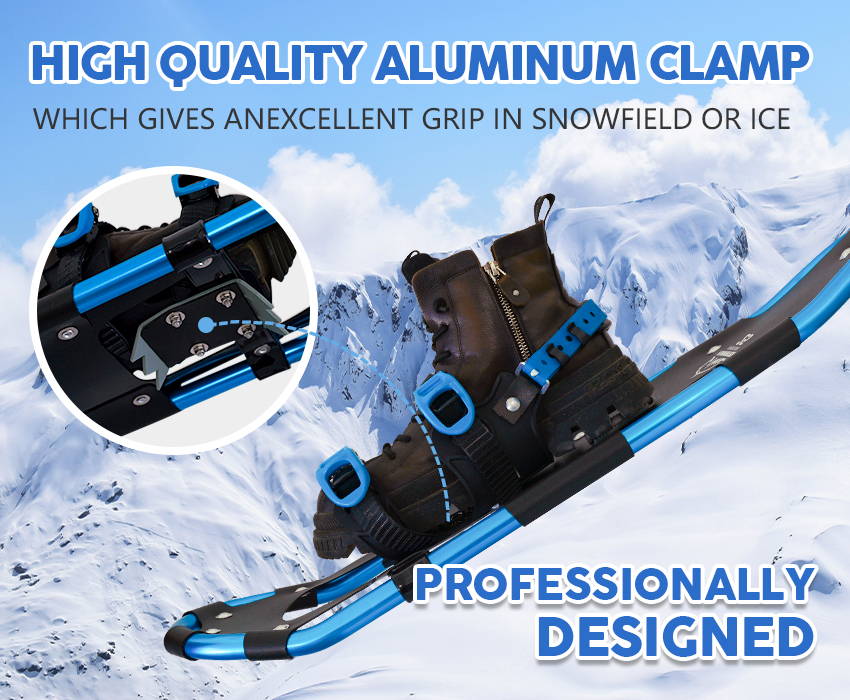 ⛄A pair of snowshoes,

⛄A pair of 2-part, adjustable snowshoe poles.

⛄A snowshoe tote bag.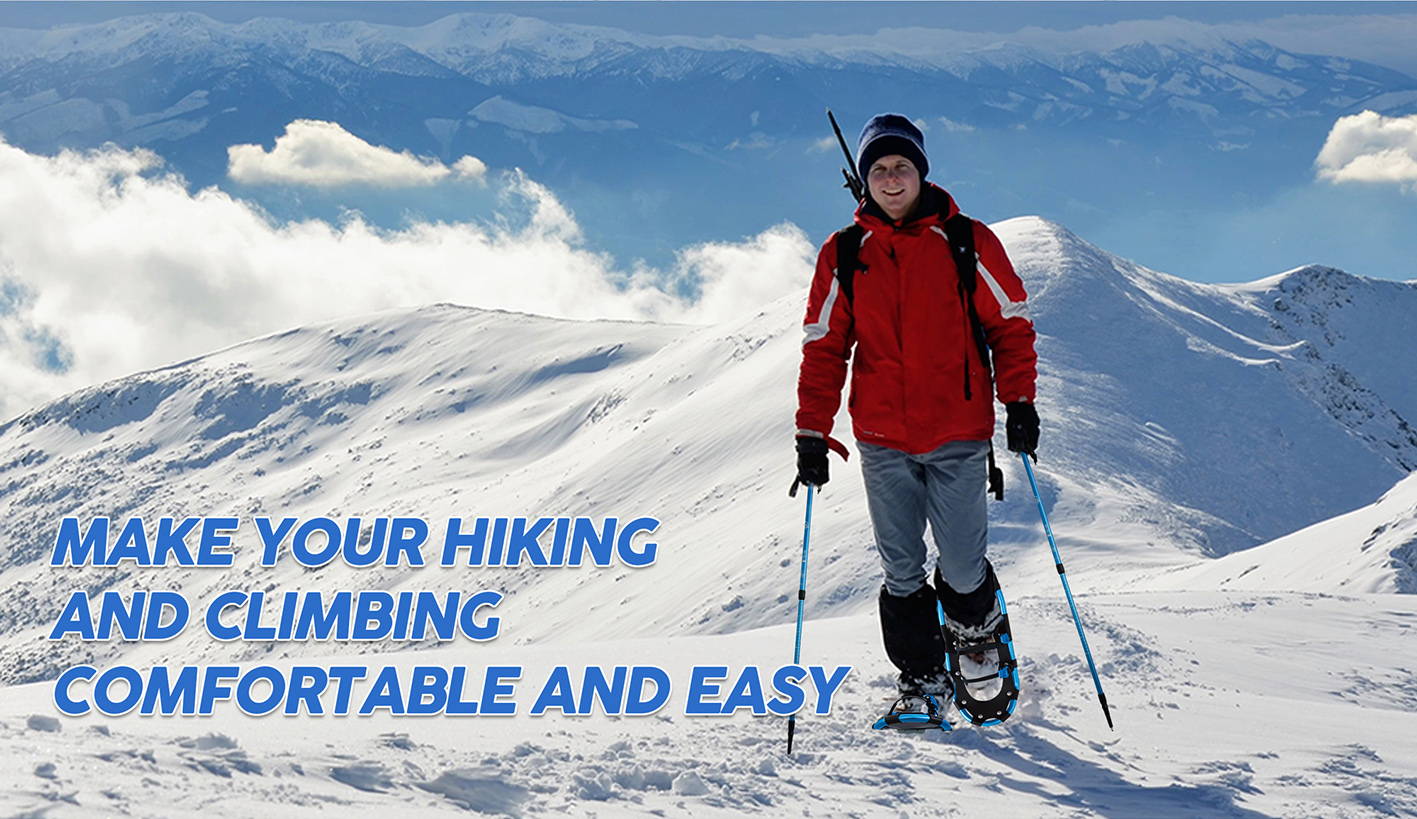 ⛄G2 snowshoes used high quality & lightweight HDPE as its deck.

⛄Improved Crampons This sharp crampons is made of high quality aluminum.

⛄Double ratcheting bindings easily adjust to most footwear and enable a secure fit for maximum efficiency during outdoor treks.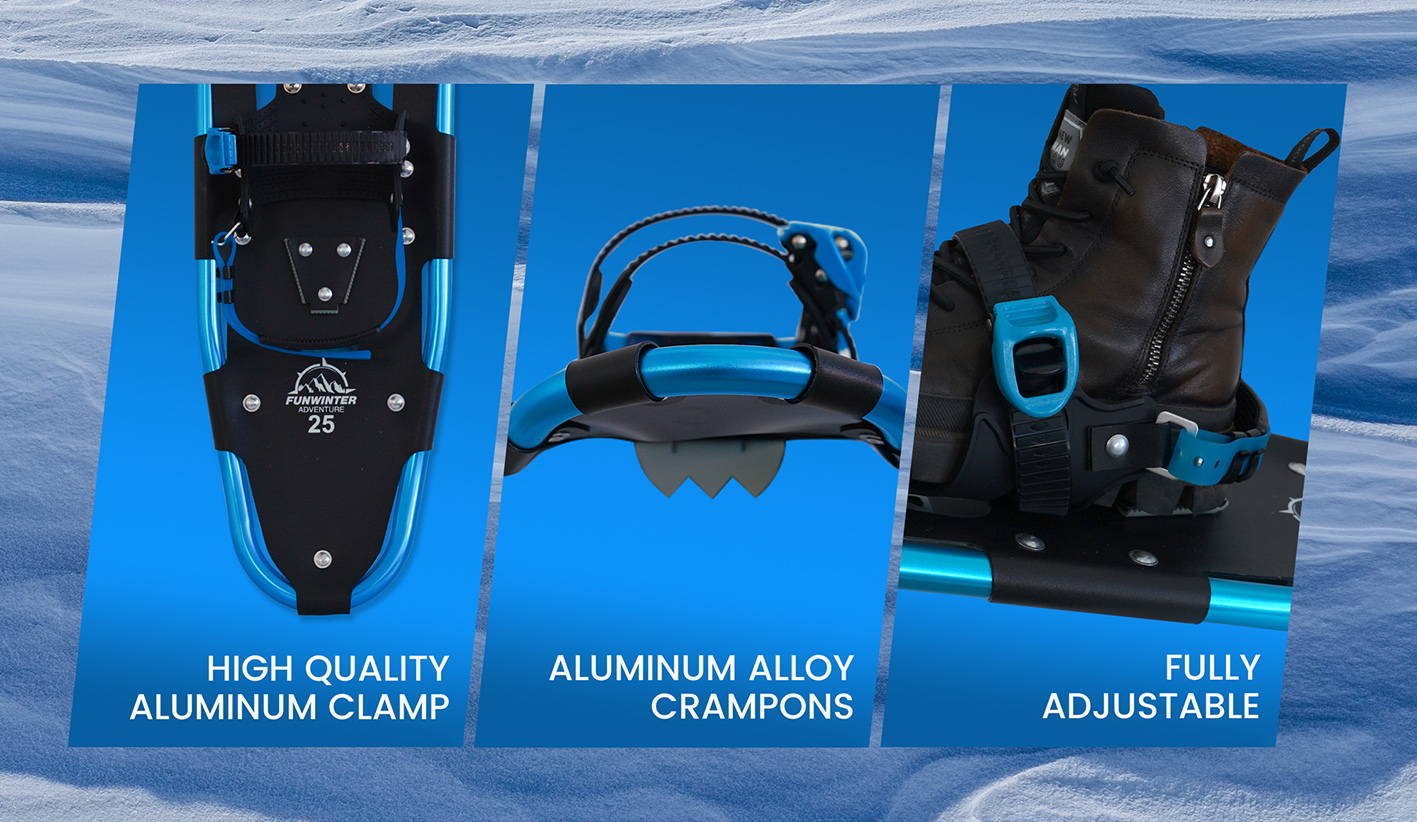 ⛄ It's easy to put on and take off your winter boots with the fast pull binding buckles.The heel bindings allow you climb hills easily and comfortably

⛄Adjustable Treeking Poles: Easily changing the height of these telescoping poles from 24.8 to 53.9 inches is a breeze even when you're wearing gloves or trekking in wet conditions.
Great Product!
Easy to strap on, lightweight, and comes with a handy carrying case. Love the adjustable poles and the blue color. These shoes are very easy to walk in too.
Perfect!
This is our fourth pair of snowshoes and it has been used a few times since last winter. - It's easy to strap on and take off.
- Has a heel lift which really makes a difference when going uphill.
- Affordable price
- The carrying case is roomy and has extra space even with the poles in. Our other snowshoe cases require careful arranging to put the snowshoes and poles back in.
I can't find any serioud issues and recommend this product.
Very well suited for an oversized guy like me, 6'3" 260 lbs. Great traction and stability.