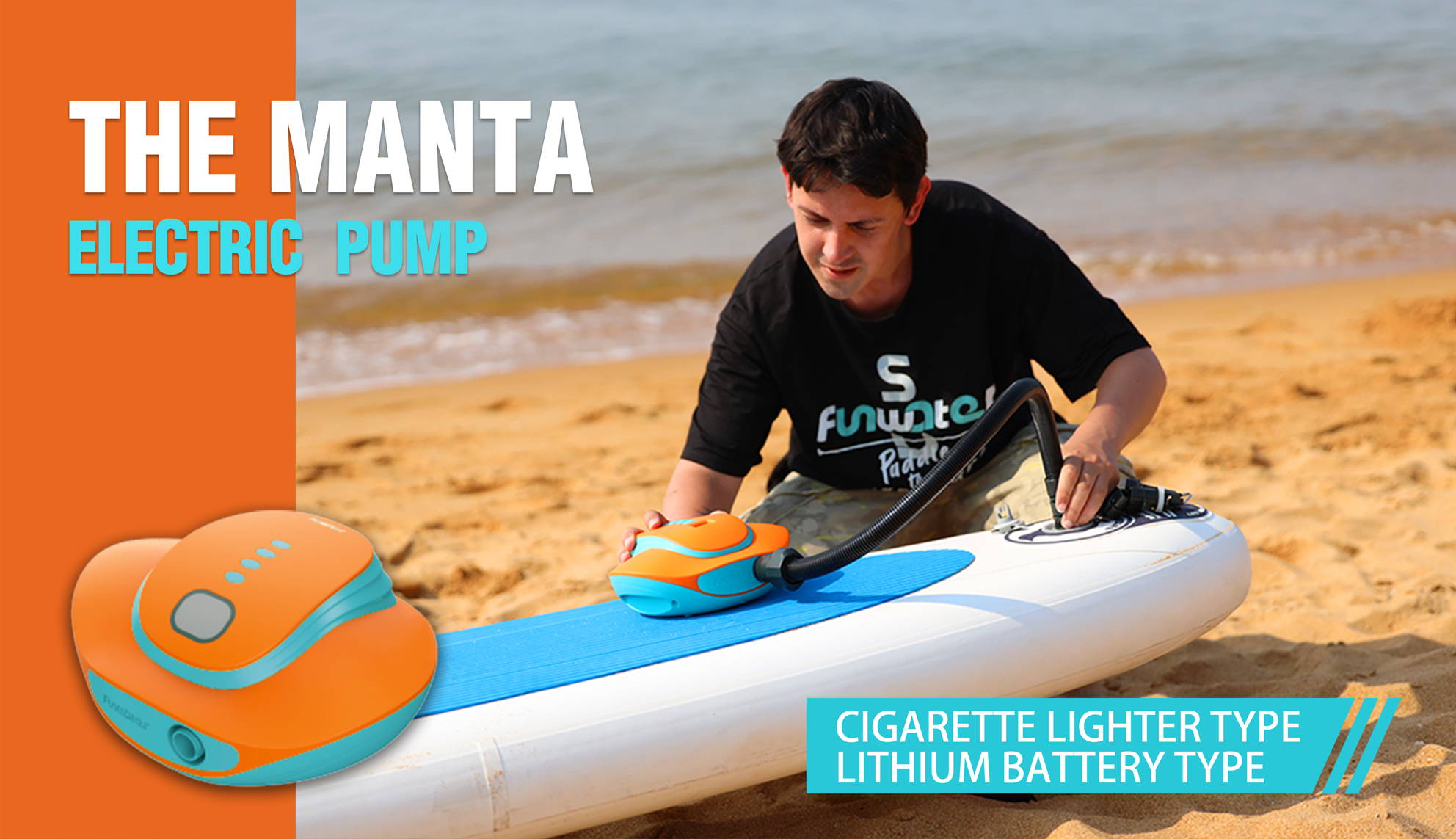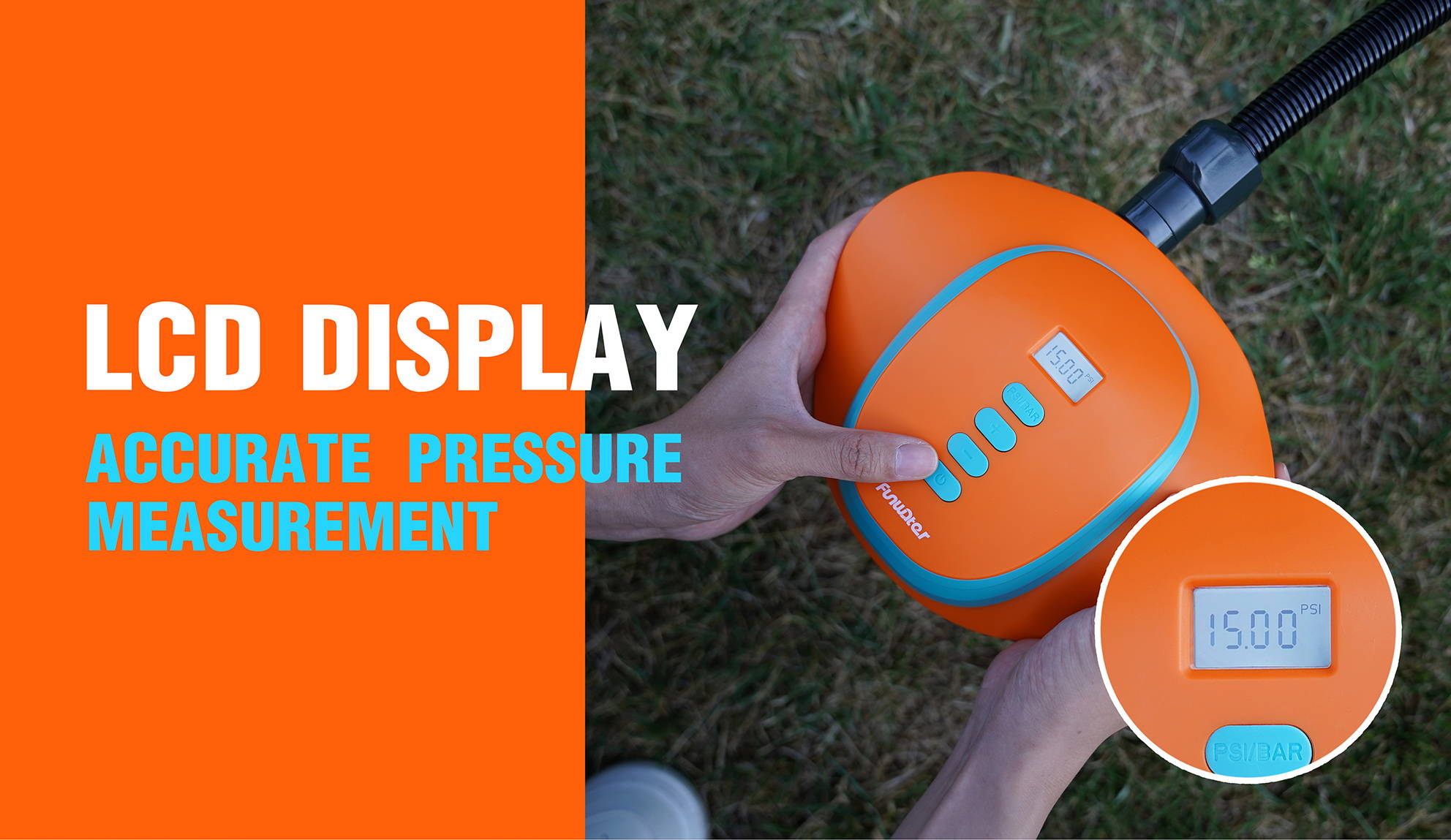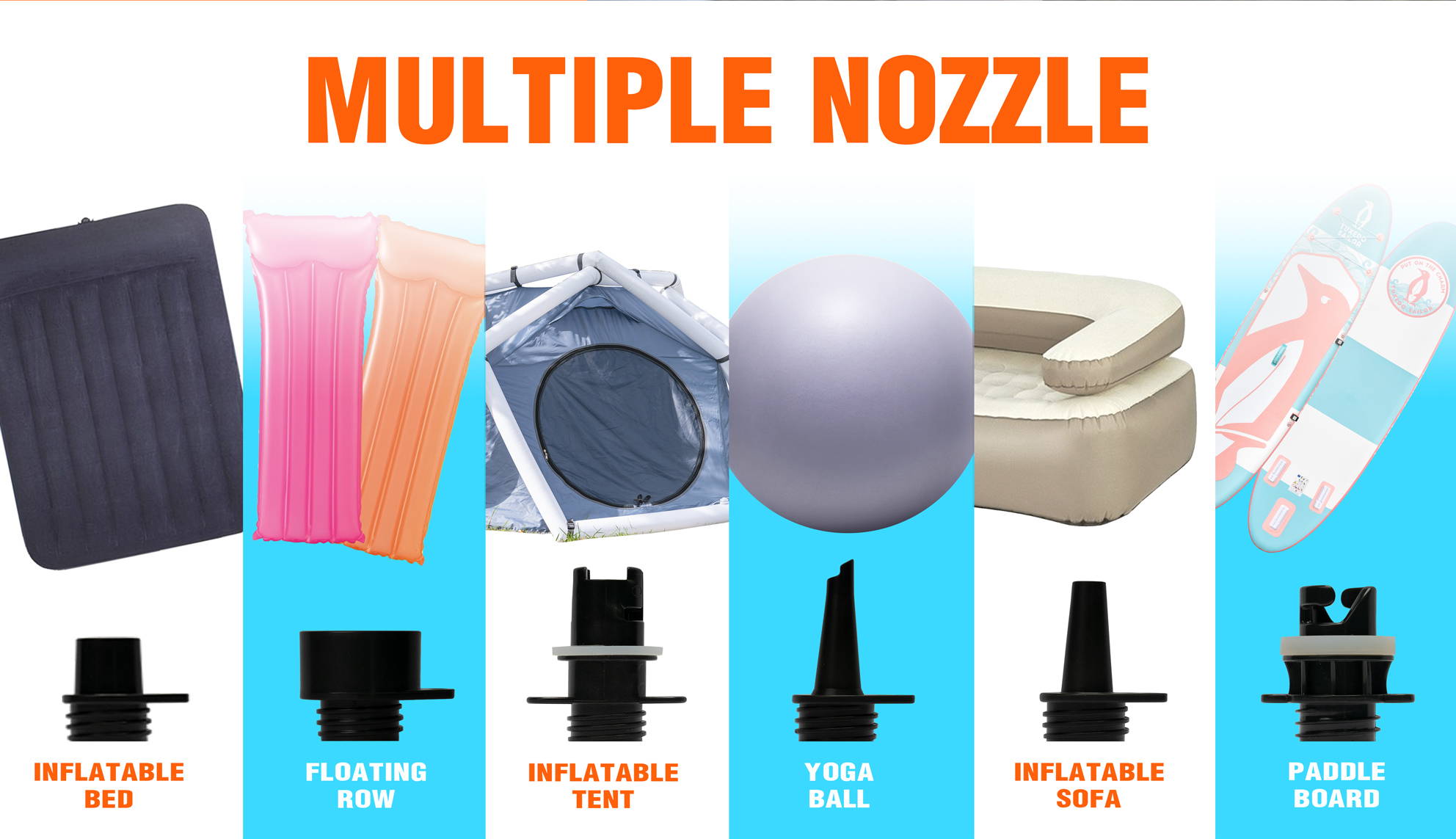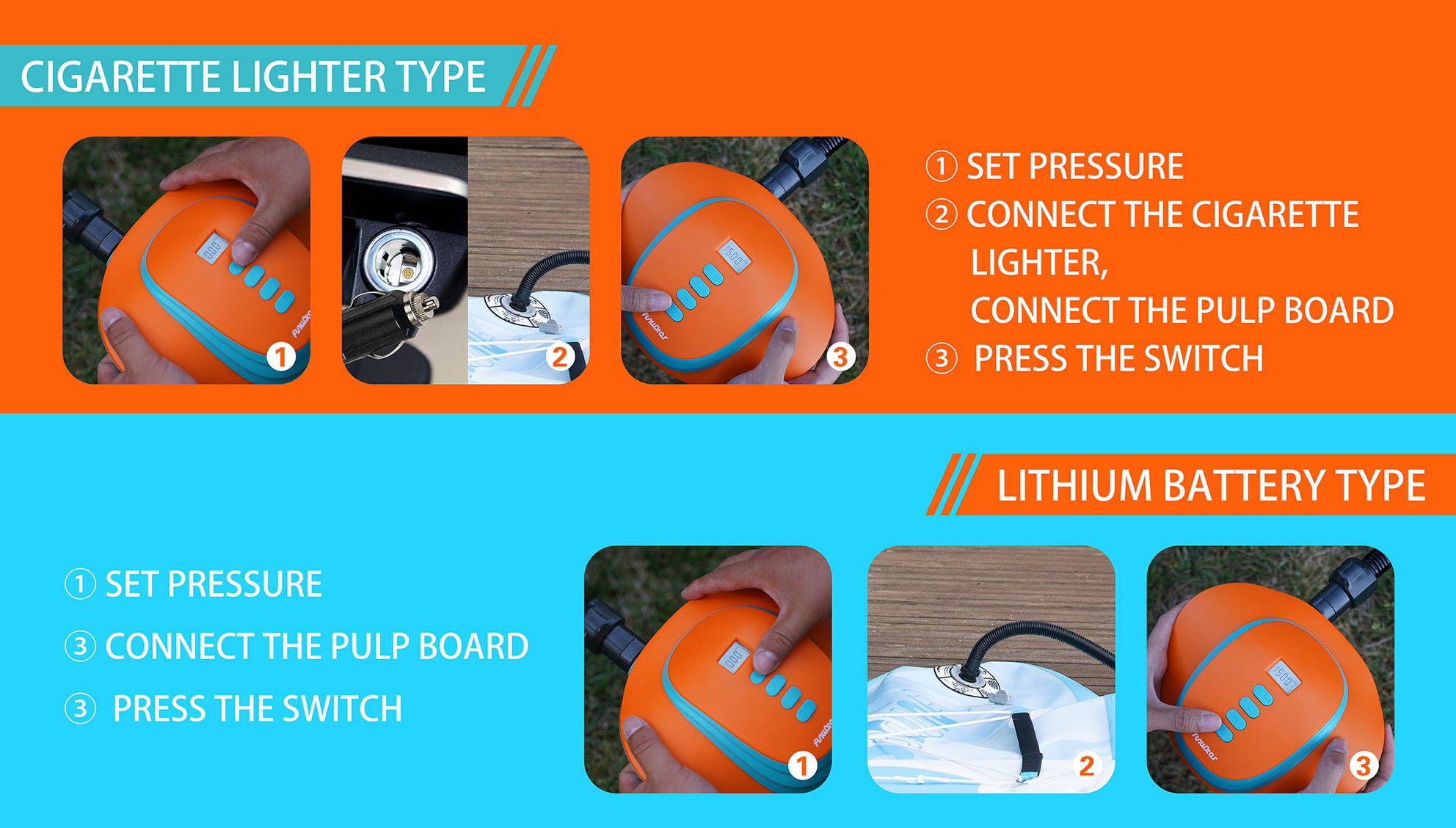 WHY FUNWATER PUMP STANDS OUT
·Supports high-pressure inflation for most branded inflatable paddle boards for higher rigidity and stability.
·12V car cigarette lighter easy power connection.
SMALL IMPROVEMENTS SAVE YOUR BIG HEADACHE
·6 valve adapters, 0-16 PSI for almost all of your inflatables
·With screen backlight to help better observe real-time pressure
·Ergonomic carry handle to easily fit in your trunk
·Charge 11ft paddle board up to 3-4 times
10.55 x 8.78 x 5.98 inches
Pump * 1
3.3 feet Hose *1
Valve Adapters *6
User Manual*1
Car Lighter Pump
I couldn't figure it out at first so emailed for more instructions, thank you for being so prompt and helpful! The pump needed a change of "washer" (also provided)and it works great! I can finally go out without help from friends and family! Thanks Funwater!
Lithium Battery Air Pump
Found this and it was a great price. Bought as a gift. First one sent had an issue but worked through a replacement very quickly. Great response!
Works Great!
1000X better than hand pumping. Works wonderfully!
Love this pump
I finally used this pump on mu SUP which inflates to 15psi. I set the psi, plugged it in, and turned it on. It took about 10, 12 minutes but it was ready and I didn't have to use the foot pump, which I could never get past 7psi anyway. It's got all the gadgets for inflatables too. All in all, it works great; and we are at 7000 ft in elevation. Love it!