If you're planning to go hiking this winter, you can't miss a pair of excellent snowshoes.
FunWater Lightweight Snowshoes with Carrying Tote Bag and TrekkingPoles.
Easy to Wear Aluminum Alloy Snowshoes for Women,Size 21''/25''
Meet all your expectations for equipment.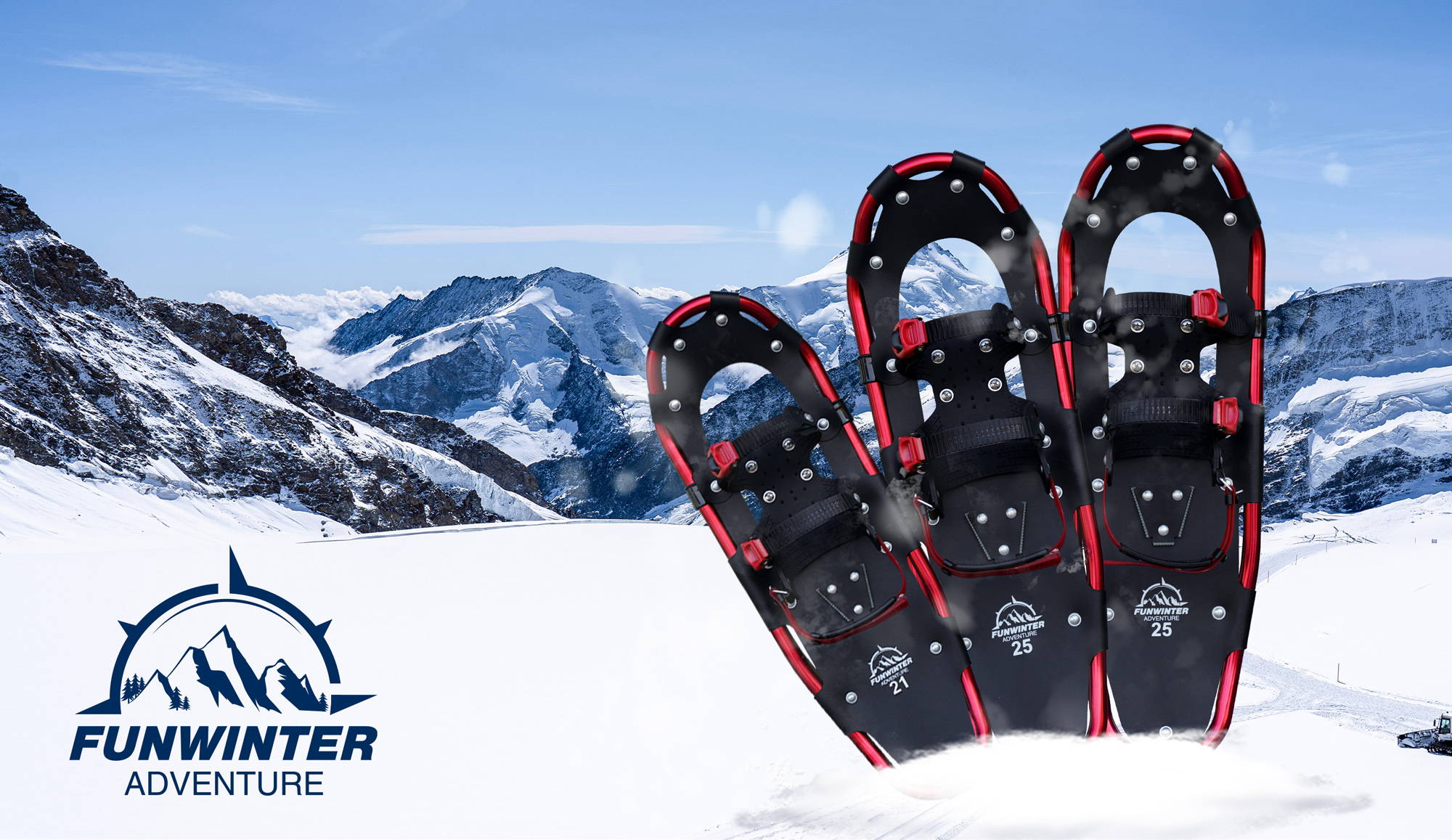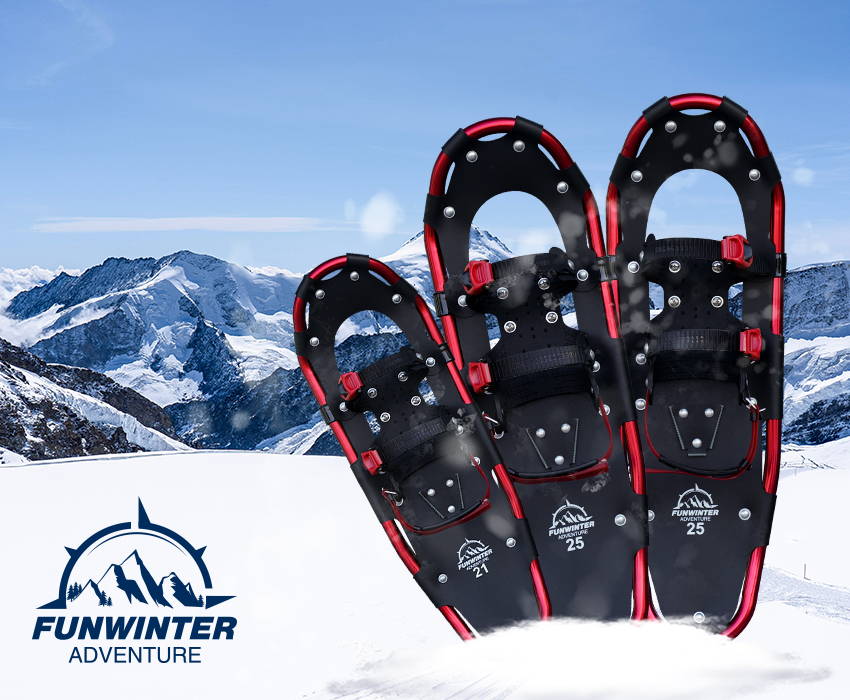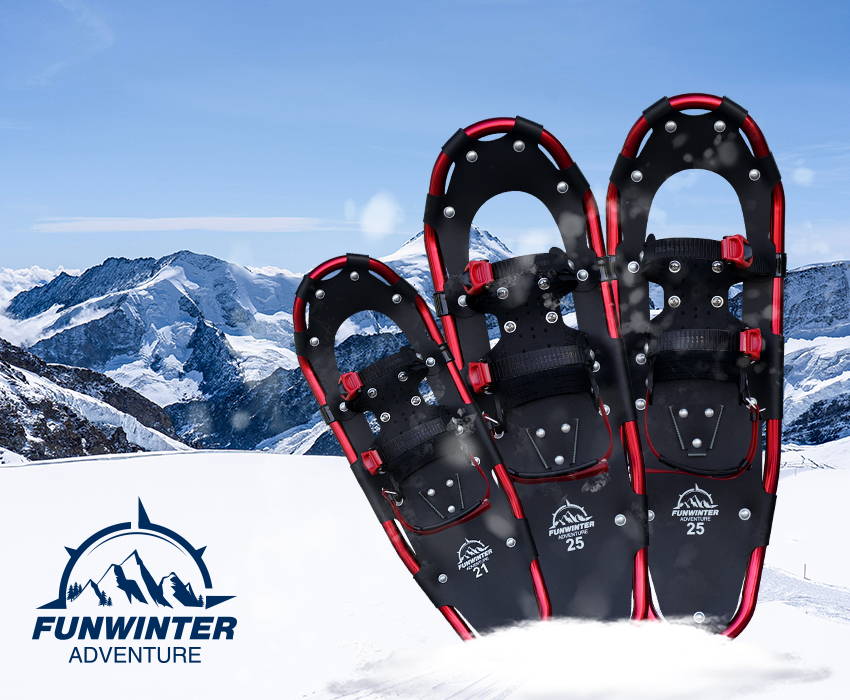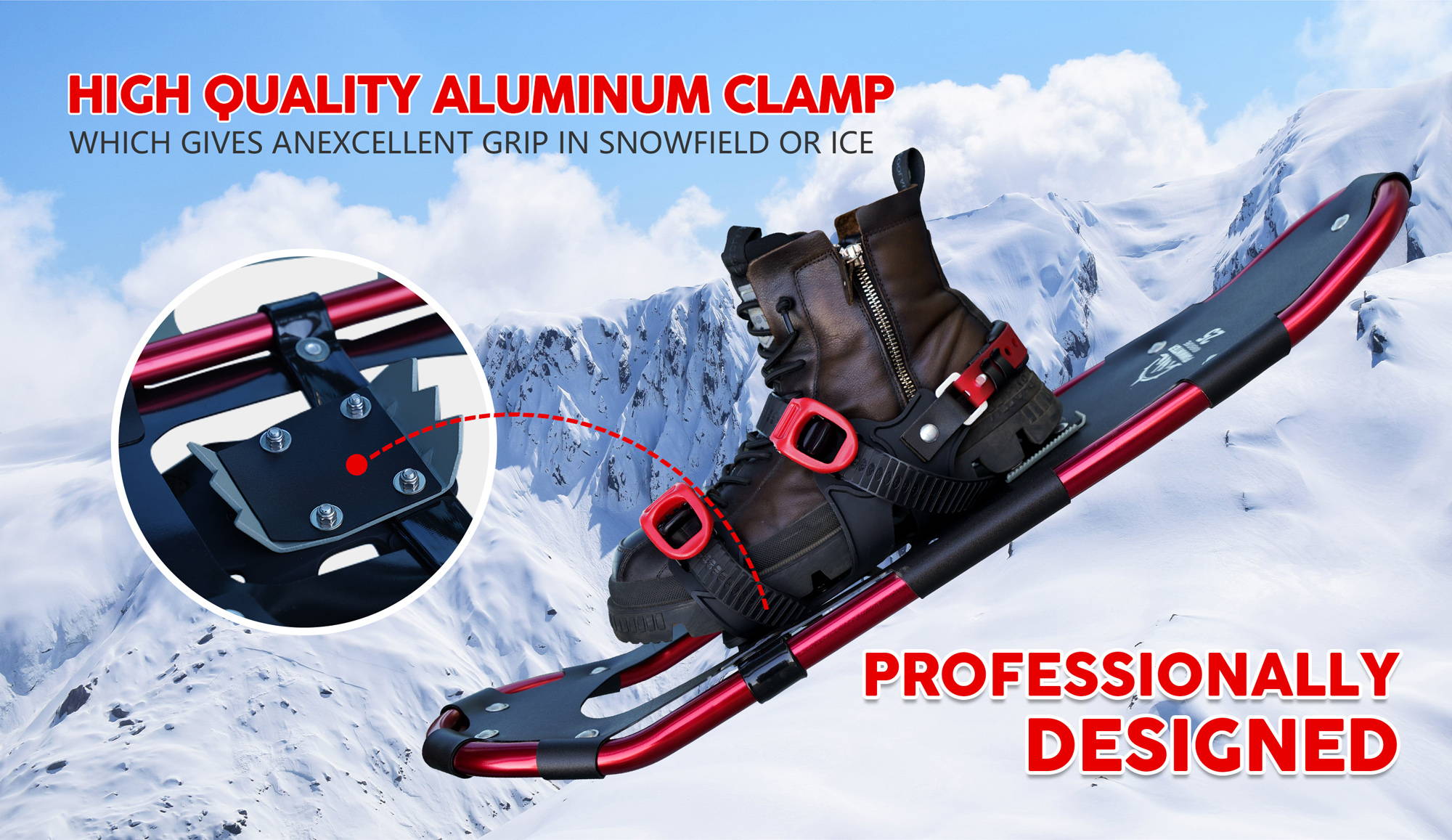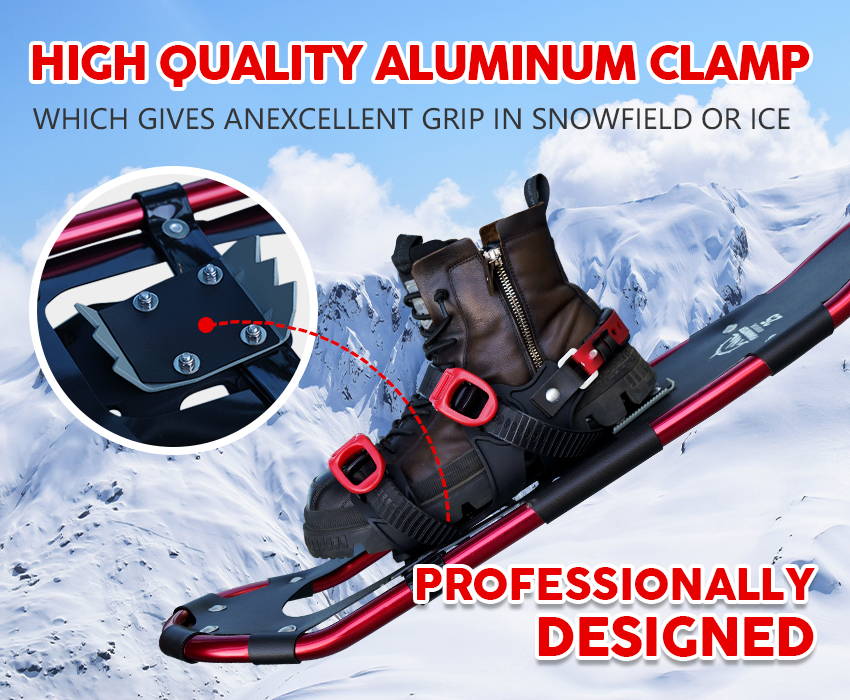 ⛄A pair of snowshoes,

⛄A pair of 2-part, adjustable snowshoe poles.

⛄A snowshoe tote bag.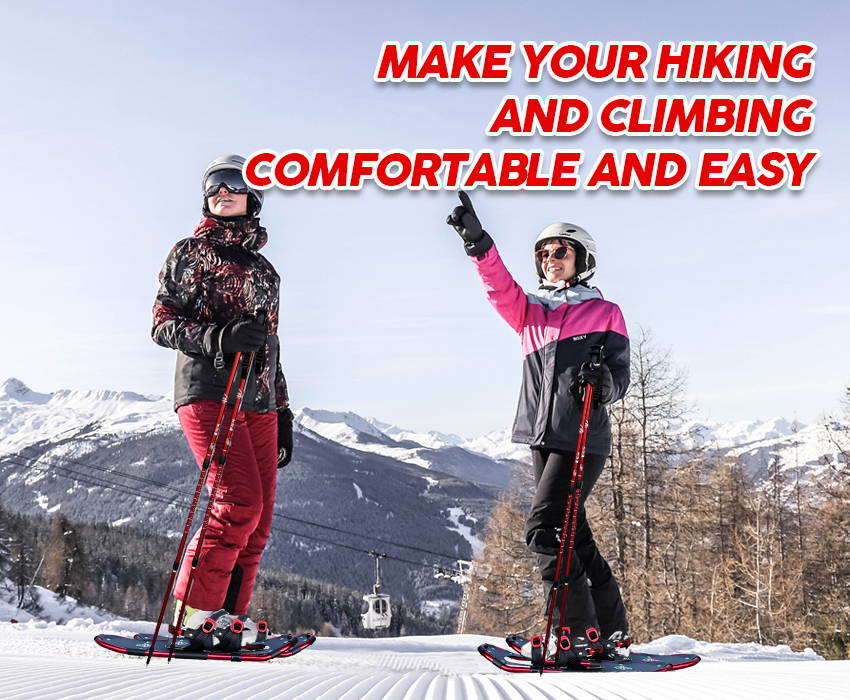 ⛄G2 snowshoes used high quality & lightweight HDPE as its deck.

⛄Improved Crampons This sharp crampons is made of high quality aluminum.

⛄Double ratcheting bindings easily adjust to most footwear and enable a secure fit for maximum efficiency during outdoor treks.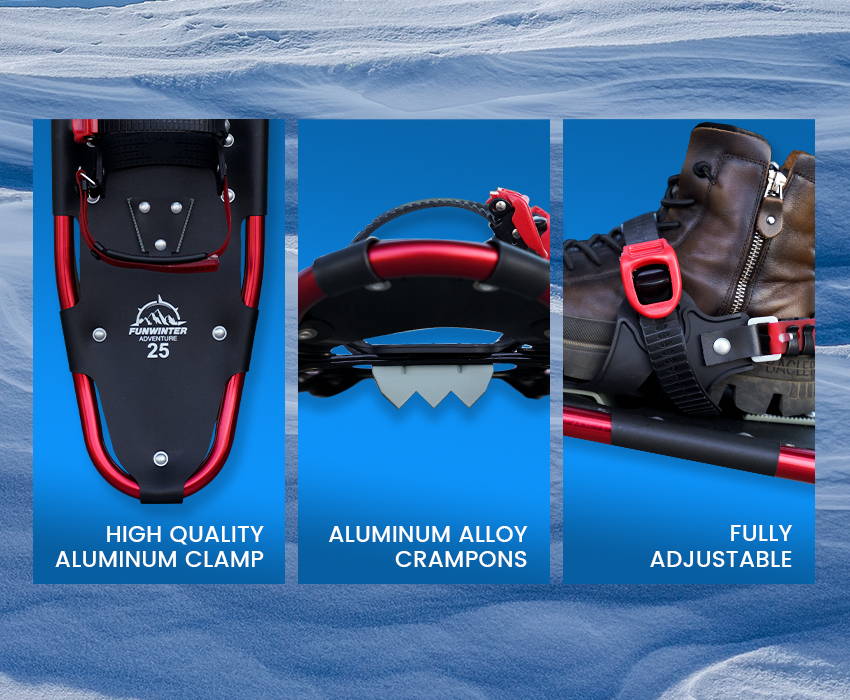 ⛄ It's easy to put on and take off your winter boots with the fast pull binding buckles.The heel bindings allow you climb hills easily and comfortably

⛄Adjustable Treeking Poles: Easily changing the height of these telescoping poles from 24.8 to 53.9 inches is a breeze even when you're wearing gloves or trekking in wet conditions.