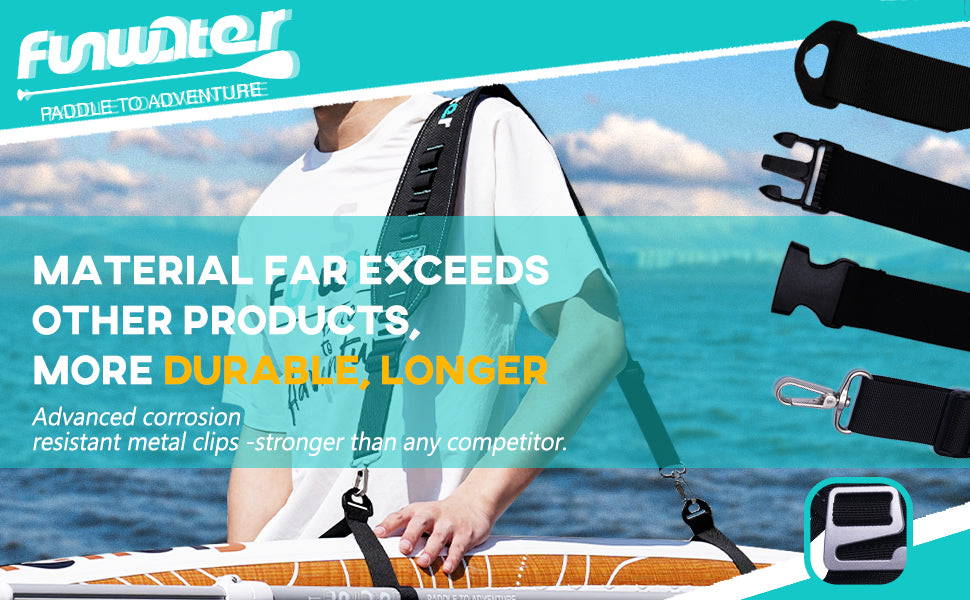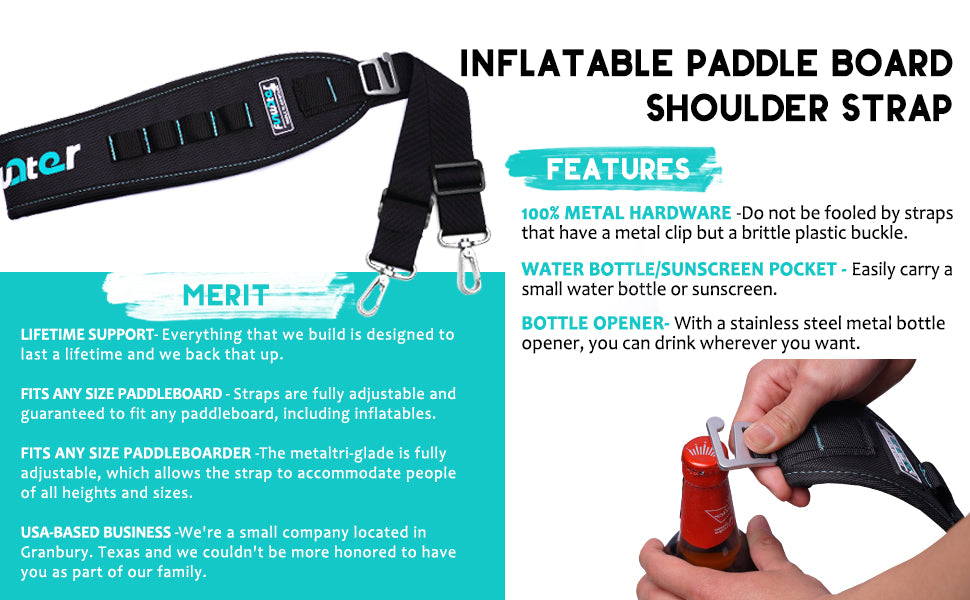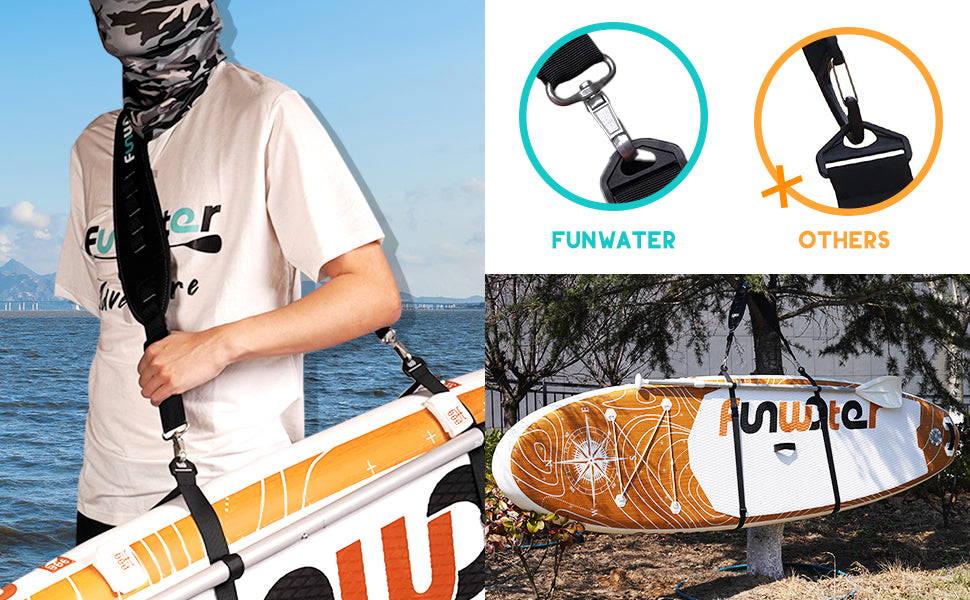 Makes carrying so much easier!
This strap makes hauling your solid SUP or inflated iSUP a LOT easier!
You snap the two included straps around your board, then connect the carry strap, and you're on your way.
The carry strap is nice and wide, and well padded, so it is very comfortable. Once you get the board balanced, it's super easy to carry, much easier than trying to use the built in handles on your board.
You can also tuck it easily into the carry bag of your iSUP so you can easily bring it with you to the paddle site.
Great addition to paddle gear
Love this sling! Carries my SUP great! So comfortable with the full length shoulder strap. Convenient with the 3 piece detachable style.
Love it!
Absolutely love the shoulder strap. It works as it should and since I'm on the shorter side, it keeps my board from dragging on the ground when I walk with it.