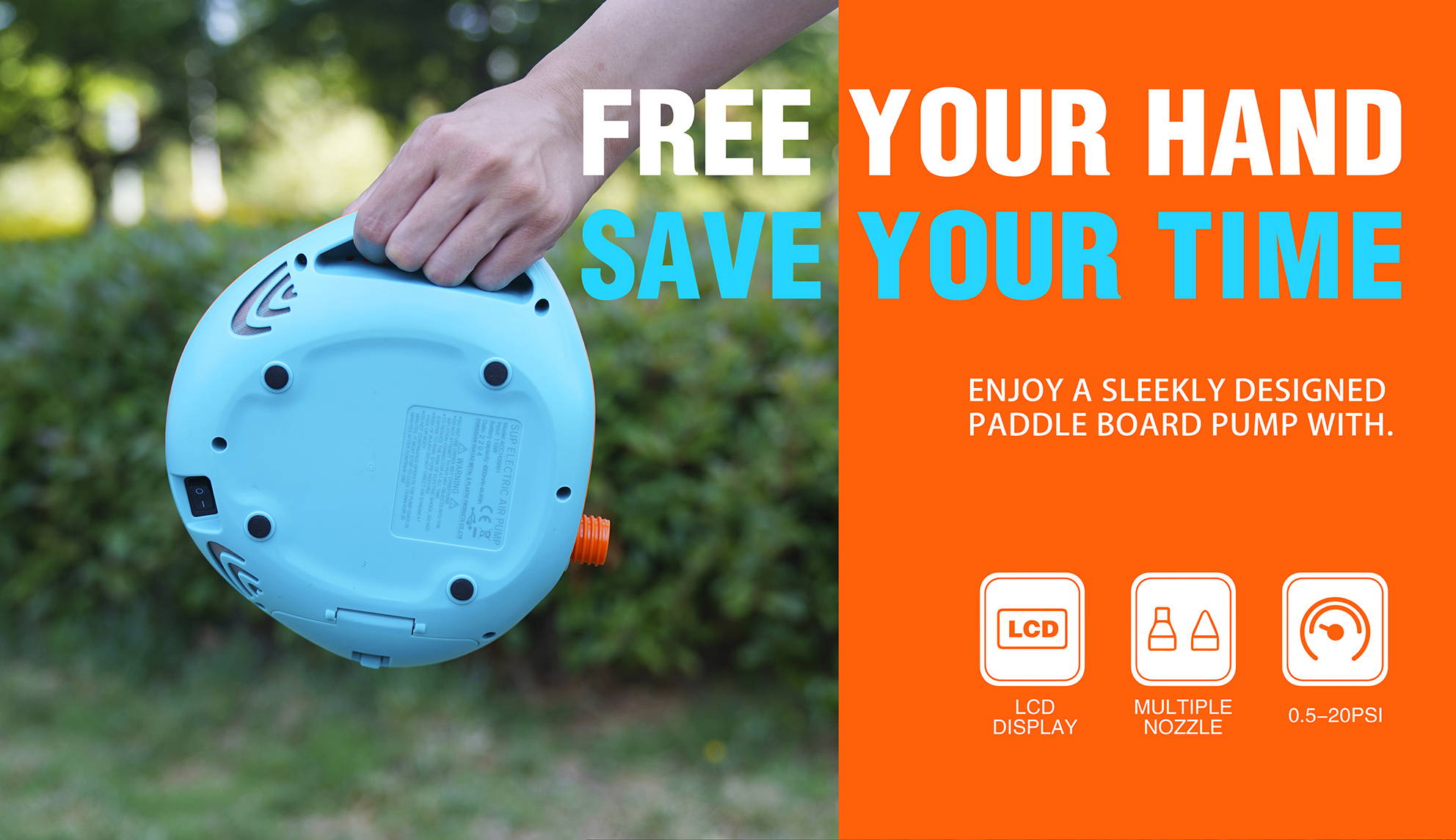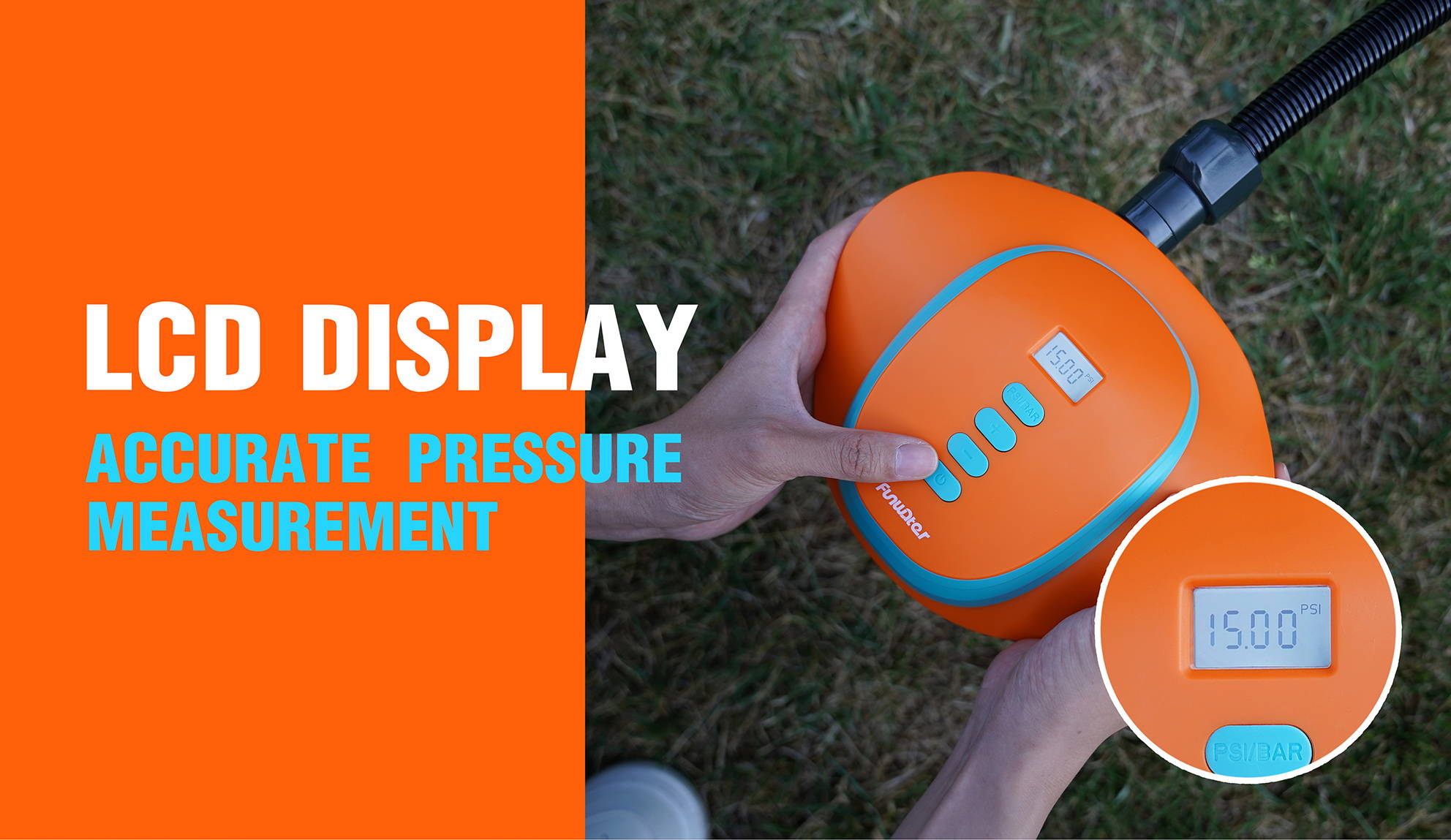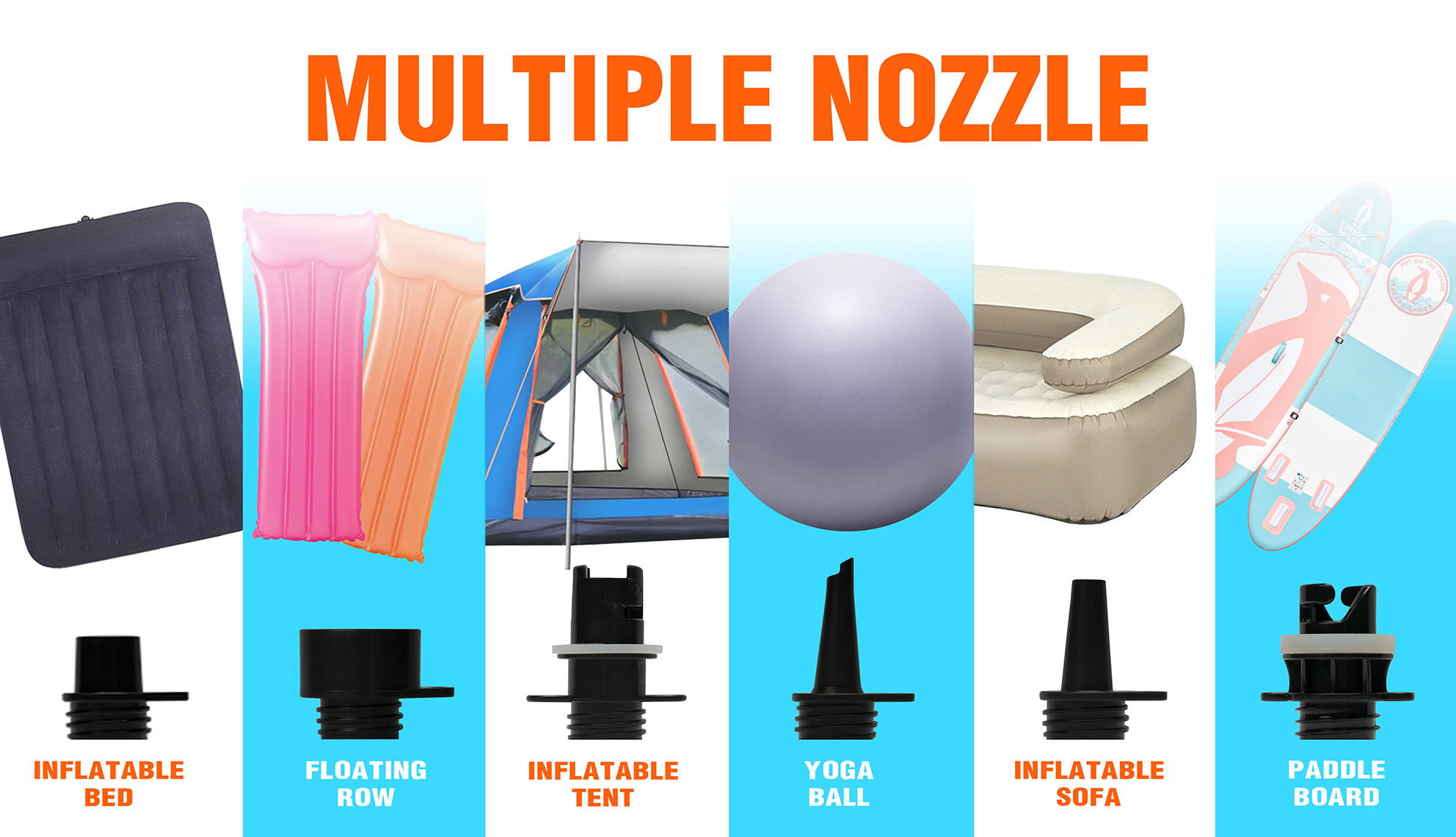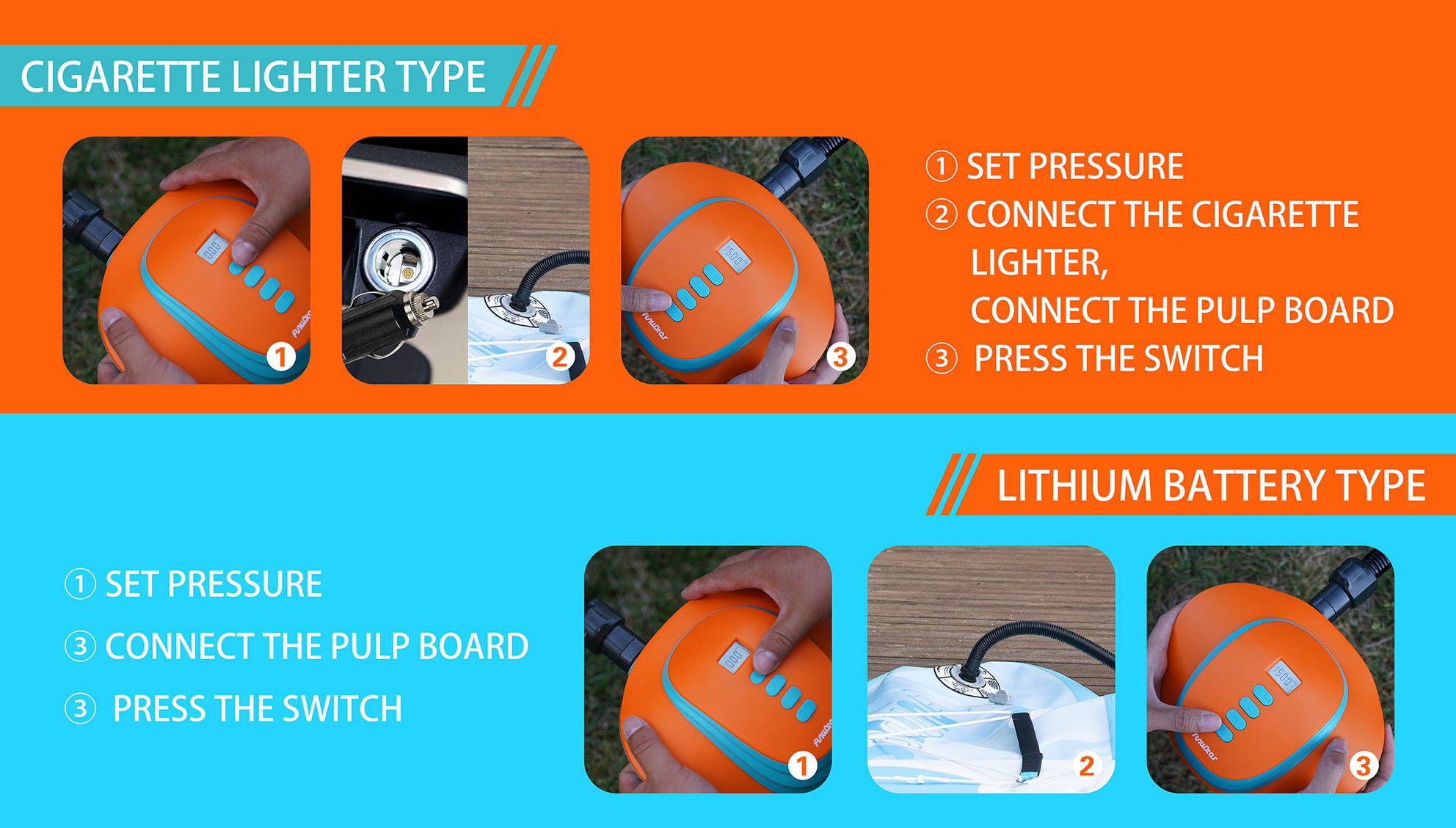 WHY FUNWATER PUMP STANDS OUT
·Supports high-pressure inflation for most branded inflatable paddle boards for higher rigidity and stability.
·12V car cigarette lighter easy power connection.
SMALL IMPROVEMENTS SAVE YOUR BIG HEADACHE
·6 valve adapters, 0-16 PSI for almost all of your inflatables
·With screen backlight to help better observe real-time pressure
·Ergonomic carry handle to easily fit in your trunk
·Charge 11ft paddle board up to 3-4 times
10.55 x 8.78 x 5.98 inches
Pump * 1
3.3 feet Hose *1
Valve Adapters *6
User Manual*1
Works Great!
1000X better than hand pumping. Works wonderfully!
Love this pump
I finally used this pump on mu SUP which inflates to 15psi. I set the psi, plugged it in, and turned it on. It took about 10, 12 minutes but it was ready and I didn't have to use the foot pump, which I could never get past 7psi anyway. It's got all the gadgets for inflatables too. All in all, it works great; and we are at 7000 ft in elevation. Love it!
Paddle board
Very Nice paddle board. I am surprise how the paddle board is a very good qualité for the very good Price and whit all the accessories I need
The pump
Well this compressor is a little slow... but it is better then using the pump that came with me paddle board
It's better than pumping by hand
I bought the other electric pump first which works wonderfully and wanted to get one for a friend as a gift. It was no longer offered so I bought this one instead. It works fine, takes 15 minutes or so to pump, whereas the other took 7 minutes and also has a deflate function. Had I bought this one first, I probably would have been happy with it but the other was just better by far.
Another probably important drawback on this one is that the hose gets really hot about half way through pumping.