As long as the water doesn't freeze, you can try paddleboarding outside.Because winter company can bring you a different feeling.
I find the advantages of winter stand up paddle boards: 
If you like peace and quiet, try it.Because in winter there are no (or very few) power boats, no noise, no chaotic crowds.Quietly enjoy the beauty of nature.
It's very exciting.As with any winter sport, you may find that you feel energized in the cool fresh air.Plus, after working out for a few hours in cold weather, you may also find that you sleep better at night.
Therefore, we need to know the winter before the paddle board and wear the question of equipment.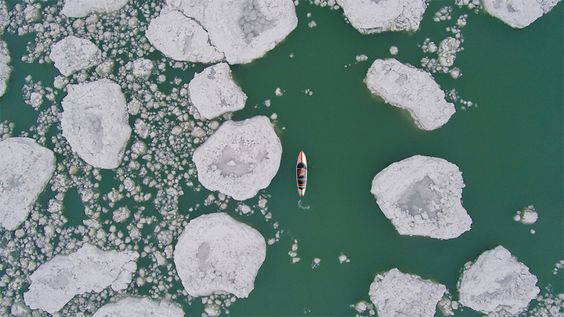 Be prepared
Check that you have all safety equipment before going out. For example:
1. Leash- If your boards have leash, use belts!If not, I strongly recommend you buy one.Fasten the leash to the D-ring at the back and around the ankles.Paddle boards are probably your most important lifesaver.
2. Drinking water
In the winter before going to paddle board, drinking hot water, will make you feel very comfortable, you will not feel very cold.
3. Dry bag - A waterproof bag is required to store additional safety items
Extra clothes
4. When you fall into the water, change clothes in time, put any extra clothes in a waterproof bag, and carry them with you on the ISUP board.
Cell phone - Keep your cell phone in a dry bag in case you need it.
CHECK THE WEATHER
Check the weather forecast, wind direction and temperature before going out.There is nothing worse than enjoying a nice day of paddling only to have to return to shore in a full out wind, rain or snow storm.
DRESS FOR THE WATER TEMPERATURE
No one wants to get stuck in frozen water while paddle boarding in the winter.But we might fall in the water, so we should dress for the temperature of the water, not the air tempreture.
So when choosing your layers consider wisely the body of water you will be paddling on, how far you will be from shore and how easily you can get to safety.
Start with your head, hands and feet. They need to stay warm in order for you to enjoy the experience.If you are ocean paddling you might want to invest in a good wetsuit or drysuit. The wetsuit is ideal if you think you will end up in the water.
SAFE TO PLAY
During the winter months, the sun sets earlier than in summer.So plan your trip accordingly. If you think you're going out after dark or at dusk, stick a waterproof white light and headlight on your paddle board or body to make sure you can return safely after dark.