ADVANTAGES OF AIR TRACK MAT
ADVANTAGES OF AIR TRACK MAT
The only regular MATS are yoga MATS and spongy MATS, but these have been replaced by mufti-function inflatable gym MATS. Yoga mat is too thin, can only do yoga one kind of movement, sponge mat density is low, can only be used for unstable protection pad protection.
But inflatable air track is made of double-wall drop needle PVC laminated fabric material, with various colors, strong protection, high air density, safe and stable, soft and comfortable, and extensive movement. Suitable for gymnastics,flip, yoga, martial arts, dancing, water floating and other sports, easy to carry, complete functions.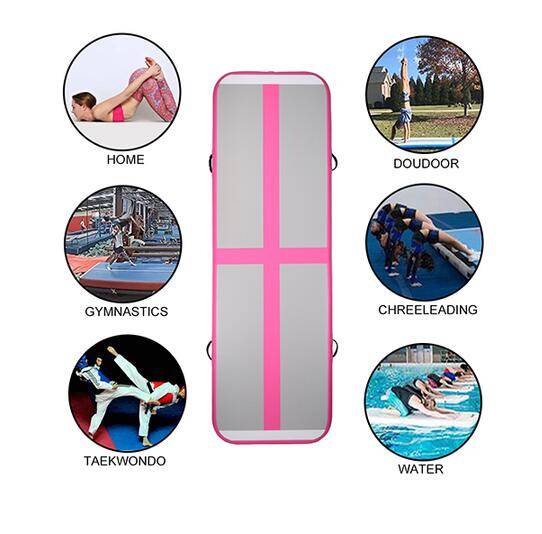 Advantages of gymnastics mat:
1. Use it in your living room, yard, beach, park, anywhere, indoors or out.
2. Easy to carry. Easy to carry from home to the gym, just punch a hole with a pump before use, easy to use. When you use your hand gym mat, you just need to get rid of the gas, roll it up and put it in a bag. It can be easily stored in your car. It takes up little space and is easy to carry and store.
3. It's versatile.Inflatable Gymnastic Air Track can be used for yoga floor, gym floor, dance club, high performance training, fitness exercise, family recreation, leisure center, gym, park picnic.
4. Rugged and durable.The FUNWATER Inflatable Gymnastic Air Trackt is made of double-layer needle-dropping PVC laminated fabric material with reinforced joints for better sealing and durability.