Why Funwater paddle board is a Top Choice for Enthusiasts?
When it comes to paddle boards, Funwater is a brand that is synonymous with quality, style, and performance. Recognized worldwide for their unique designs, craftsmanship, and performance, Funwater paddle boards are a top choice for enthusiasts. In this article, we will explore the reasons why Funwater paddle boards are so popular among paddle board enthusiasts.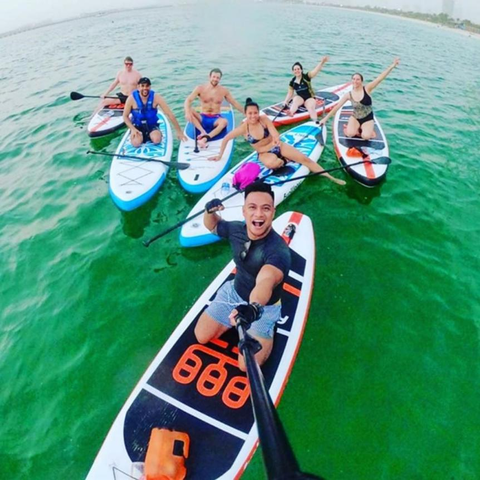 Is the craftsmanship of Funwater paddle boards exceptional?
Funwater paddle boards are built to last, constructed using high-quality materials and the latest manufacturing techniques. The commitment of the Funwater team to craftsmanship starts with selecting only the finest materials and continues with meticulous attention to detail during production.
One example of Funwater's commitment to craftsmanship is the use of EVA (ethylene vinyl acetate) material in its board construction. EVA layers provide superior shock absorption and durability while keeping the board lightweight for easy portability. Funwater's EVA layering is more complex than most competitors, resulting in a sturdier and more reliable board.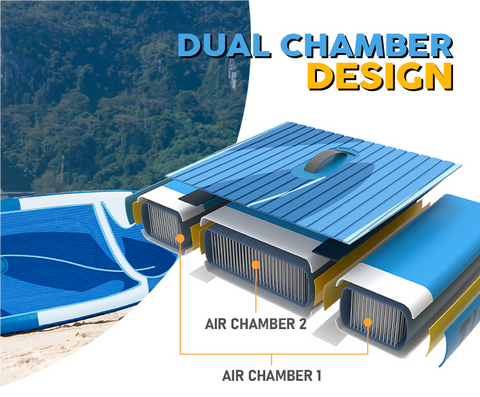 How does Funwater stand out in terms of paddle board performance?
Funwater paddle boards are renowned for their exceptional performance and stability, making them a top choice for paddle board enthusiasts. The team's dedication to these essential features is reflected in the board's design and construction, with a focus on handling a wide range of water conditions. Whether on calm lakes and rivers or rougher ocean waves, Funwater paddle boards deliver outstanding performance and maneuverability.
What sets Funwater apart in terms of paddle board design?
Funwater truly stands out in the paddle board market with its unique and eye-catching designs. The company's boards feature bright, bold colors and innovative graphics that instantly identify Funwater products. The design team at Funwater comprises professionals who understand the needs of paddle boarders and have mastered the art of creating boards that are both aesthetically pleasing and practical.
Is Funwater a good choice for paddle board accessories?
Funwater recognizes that high-quality accessories are essential for an enjoyable paddle boarding experience. That's why the company offers a comprehensive range of professional-grade accessories to complement its paddle boards. From paddles and fins to carry bags and repair kits, Funwater's accessories are designed to meet the needs of serious paddle boarders. Made from sweat-resistant and durable materials, Funwater's accessories are built to last and enhance both performance and longevity.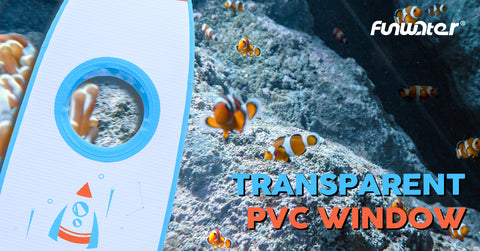 Funwater paddle boards are a top choice for enthusiasts due to their standout designs, exceptional craftsmanship, performance and stability, and comprehensive range of accessories. They are built to last and designed to meet the needs of even the most discerning enthusiasts. Whether you're a beginner or a seasoned pro, Funwater has a paddle board that will exceed your expectations and help you create unforgettable memories on the water.
---