WHAT IS AN AIR TRACK USED FOR?
WHAT IS AN AIR TRACK USED FOR?
Do you want to exercise at home?Do you want to take your family for a picnic in the park?Do you want to do yoga outside?All you need is an inflatable gym mat to work out anywhere you like.Funwater is ideal for anyone whether you are a beginner or an elite.Beautiful design of gymnastics floor suitable for home use or gymnastic association use anywhere.
If you want to make a difference in your birthday party, the gym mat will help you get new tricks for the party and make it fun with more fun activities.
In short, it can be used at home for different purposes.What's more, it is very safe to fall down accidentally when you are doing sports or playing.Because the mat is soft and elastic, it will be strong enough to support you when you fall on it and keep you out of danger.This is a perfect multi-purpose exercise pad that anyone can afford. 
Tuxedo Sailor Inflatable Gymnastic Air Track 9'8"×3'3"×6"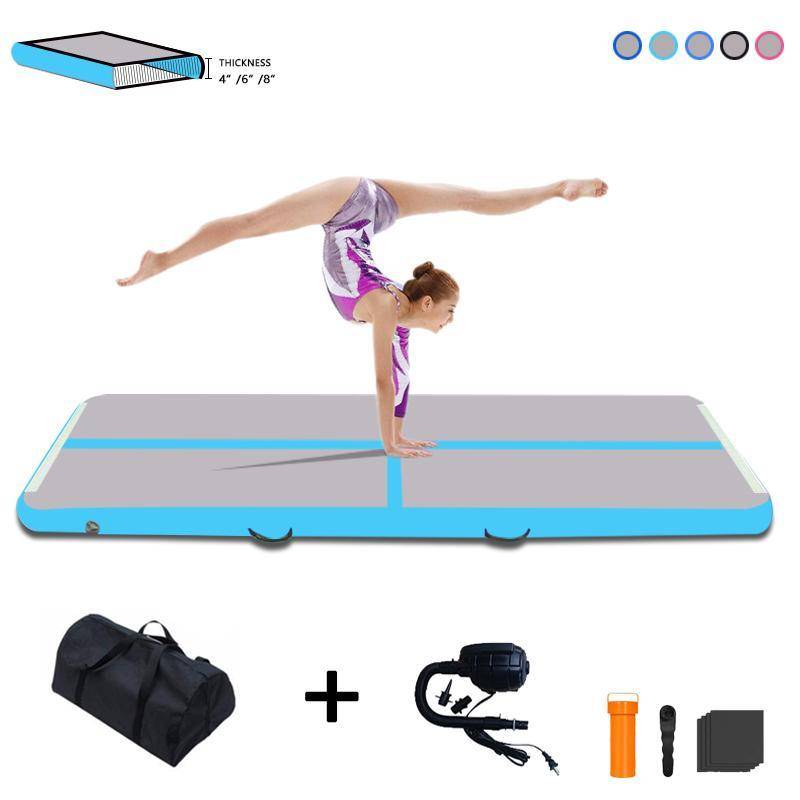 OUR PACKAGE INCLUDE:
1 x Inflatable Mat,1 x Electric Air Pump,1 x Travel Backpack
You may be wondering what kind of gym mat I should buy for kids to play with at home.Don't worry.You can choose different sizes and thicknesses of tumbling mat on our website.Choose a great umbling air track mat for your kids to play in the backyard, breathe in the fresh air, and have fun outside.