Fun Water Outdoor - Make Life Better

San Diego, October 28th - In a strategic move to support and nurture grassroots talent, senior executives from Fun Water Outdoor Inc. paid a special visit to the budding athletes of the San Dieguito Sea Dragons. Martin Lu, the company's Sr. Director, alongside Darren Gonzalez, Senior Director of Sales, represented the company in San Diego this past Saturday.
The San Dieguito Sea Dragons, renowned in the community for their dedication to artistic swimming, received a significant boost to their resources. Fun Water Outdoor Inc. showcased their commitment to fostering local talent by donating a selection of their premium swimming kick boards, with the highlight being their flagship paddle boards.
Upon the presentation, an enthusiastic Martin Lu remarked, "We are excited to establish a relationship for years to come with this team, and we cannot wait to see how you will all strive and win as many championships as you possibly can!" Fun Water Outdoor Inc.'s gesture is not just about equipping the team with gear, but recognizing potential champions and playing a role in their journey to success.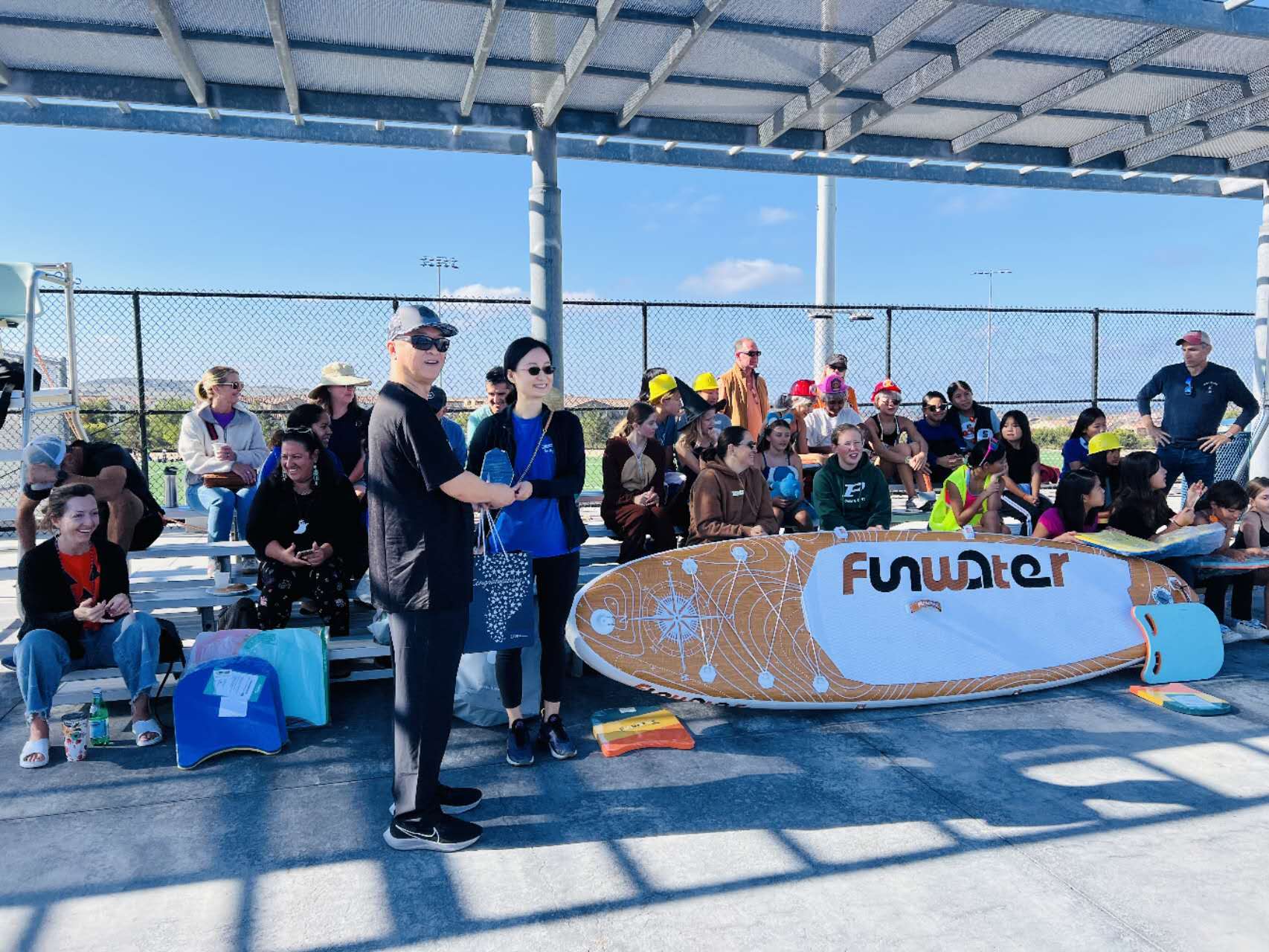 The San Dieguito Sea Dragons are expected to leverage the equipment for both training and recreation, propelling them closer to their competitive aspirations. With such backing, the future looks bright for these young athletes.
About Fun Water Outdoor Inc.: Fun Water Outdoor Inc. is a leading manufacturer and retailer providing high-quality and high-performance outdoor sports equipment. With original and innovative processes from research and development, design, and supply chain management, Fun Water prides themselves in catering to happy customers across the globe from the United States, Japan, Australia, Europe, etc! Currently, Fun Water Outdoor holds up to 60 product patents and holds the #1 rank of total brand sales within the outdoor sports industry.
For any further inquiries, please contact our Brand Communications Specialist, Jacqueline Pelayo via email at customerfeedback@fwsup.com.