HOW TO INSTALL SUP PADDLE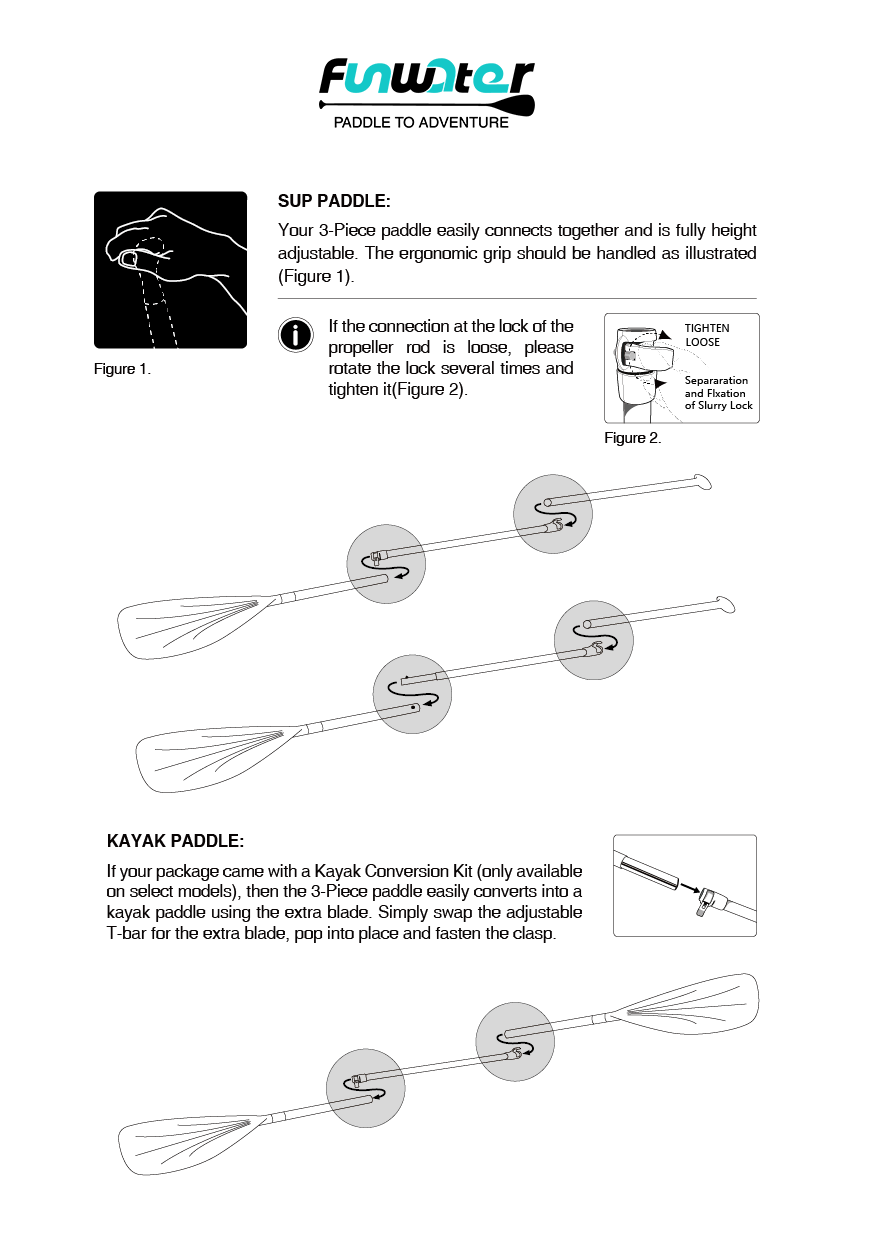 Your 3-Piece paddle easily connects together and is fully height adjustable. The ergonomic grip should be handled as illustrated.
If the connection at the lock of the propeller rod is loose, please rotate the lock several times and tighten it
If your package came with a Kayak Conversion Kit (only available on select models), then the 3-Piece paddle easily converts into a kayak paddle using the extra blade. Simply swap the adjustable T-bar for the extra blade, pop into place and fasten the clasp.