Why Stand Up Paddle Sport Continues to Grow?
Stand Up Paddle (SUP) sport has become a global phenomenon, and the trend continues to rise. The sport combines the excitement of surfing with the benefits of a full-body workout, attracting participants from all over the world.  Yet what are the reasons behind the the unique and challenging activity?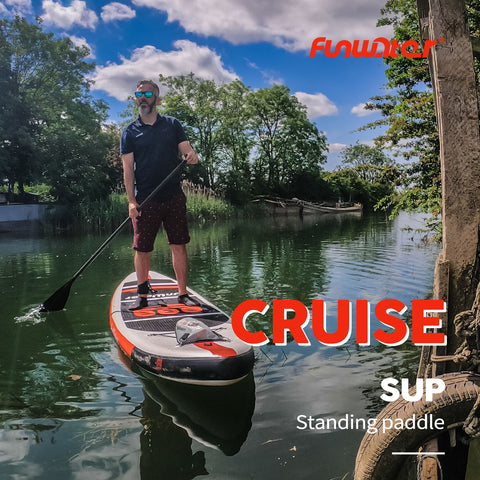 Stand-Up Paddle is easy to learn.
Difficulty is always taken into concerns when people try to pick a sport for themselves.  While SUP is just easy to learn, and beginners can feel confident on the water with a little practice. The sport is low-impact and targets multiple muscle groups, making it an excellent total-body workout. Whether you are looking to stay healthy, get in shape, or simply have fun, Stand Up Paddle boarding makes a great option.
SUP can be done in a variety of water conditions and locations. It can be enjoyed on calm lakes and rivers, as well as in the ocean surf. Whether you are a beginner or an experienced paddler, there are SUP activities to suit everyone's taste.
Stand-Up Paddle is a way to near nature.
In addition to being a fun and physical activity, Stand Up Paddle boarding is also an excellent way to connect with nature. Participants can appreciate the beauty of the water, sky, and surrounding landscape while they paddle. It is a great way to escape the hustle and bustle of daily life and immerse yourself in nature.
Stand-Up Paddle brings people together.
Moreover, SUP is a social activity. It encourages people to come together and share their love of the water. It is common to see groups of friends and families paddling together, creating lasting memories and building community bonds.
The growth of Stand Up Paddle boarding can also be attributed to its versatility and accessibility. It is an activity that can be enjoyed by people of all ages and fitness levels. As the sport continues to gain popularity, there is no doubt that it will continue to grow and offer more opportunities for people to experience the joy of paddling.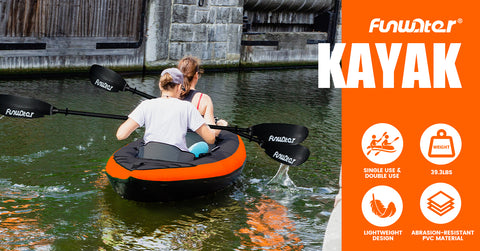 what are the advantages of Stand Up Paddle boards over traditional surfboards?
Compared to traditional surfboards, Stand Up Paddleboarding allows you to stand up and paddle, which improves stability, allows for better observation of the surrounding environment, and provides better control on the board.  
Paddling providesfull-body exercise, involving more core muscles, hips, legs, back, and arms.  
SUP is relatively easy to learn compared to traditional surfing, and it can be done in a wide range of water conditions, making it more accessible to a larger audience.
Moreover, there are diverse ways to play with it.  SUP has evolved to include different activities beyond traditional paddling, such as yoga and surfing, which have introduced new and exciting ways to participate in the sport. It just brings more fun!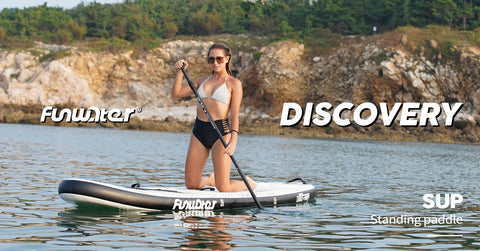 Stand Up Paddle boarding is an absolute blast, and it just keeps getting cooler and better. Whether you're looking for a new hobby or a thrilling way to spend your vacation, Stand Up Paddle boarding is definitely worth checking out!
---