What Are the Advantages of Funwater Inflatable SUP Board Over Others?
Funwater Inflatable SUP board is a renowned brand in the global paddleboard market, recognized for its high-quality and dependable products. The Funwater SUPs are designed to offer users a stable, safe, and enjoyable experience on the water. In this article, we will delve into the advantages of Funwater Inflatable SUP board over other brands.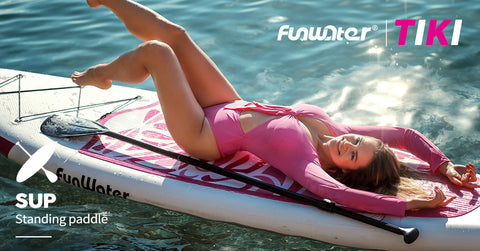 How does the Funwater Inflatable SUP Board design stand out?
The Funwater Inflatable SUP board stands out with its unique and innovative designs. Funwater offers a vast array of colors and patterns to choose from, giving customers the opportunity to select a board that reflects their personality and preferences. Funwater SUPs are designed to not only provide functionality but also serve as a work of art.

While many other paddleboard brands have a more straightforward design approach, Funwater Inflatable SUP boards take the art of design to a whole new level, with intricate details and beautiful patterns that set them apart from the competition.
Funwater Inflatable SUP Board is easy to carry.
The boards come with a carrying handle and wheels that make it effortless to transport the SUP from one location to another. Additionally, the inflatable aspect of the board makes it foldable and compact when deflated, making it easy to store and transport with just a single Duffle bag.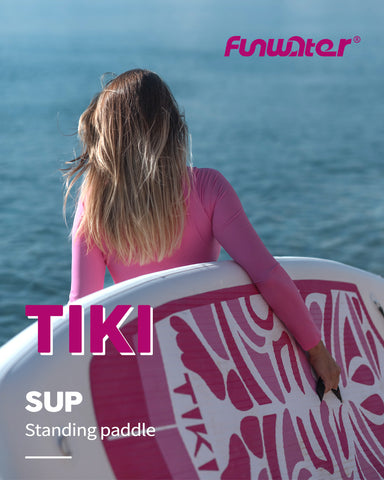 Funwater Inflatable SUP boards offer exceptional performance on the water, regardless of the activity or conditions. The thick padding and sturdy construction result in a more stable platform for paddling, yoga, fishing, and spending family times. The board's forgiving nature makes it easier for beginners to learn on and provides a comfortable experience for seasoned paddlers.
Funwater Inflatable SUP Boards are friendly to your wallets.
Funwater Inflatable SUP boards are great value for the money, offering high-quality products at competitive prices. Funwater's commitment to quality construction and materials ensures that its products will perform well in a wide range of conditions and activities. Additionally, Funwater Inflatable SUP boards come with a limited warranty that covers manufacturing defects for the first year of ownership, giving customers peace of mind when purchasing their board.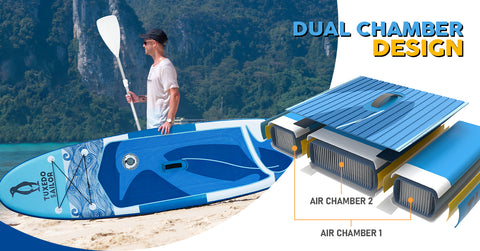 Other Advantages of Funwater
Funwater Inflatable SUP boards are sold with a comprehensive set of accessories that enhance the enjoyment of using the board. Funwater provides almost everything needed to hit the water, including a hand pump, repair kit, waterproof pouch, backpack, and paddle board leash, among others. The accessories are specifically designed for the Funwater SUP and are of high quality, ensuring they perform well in use.
---