Funwater Ambassador Profile:Karine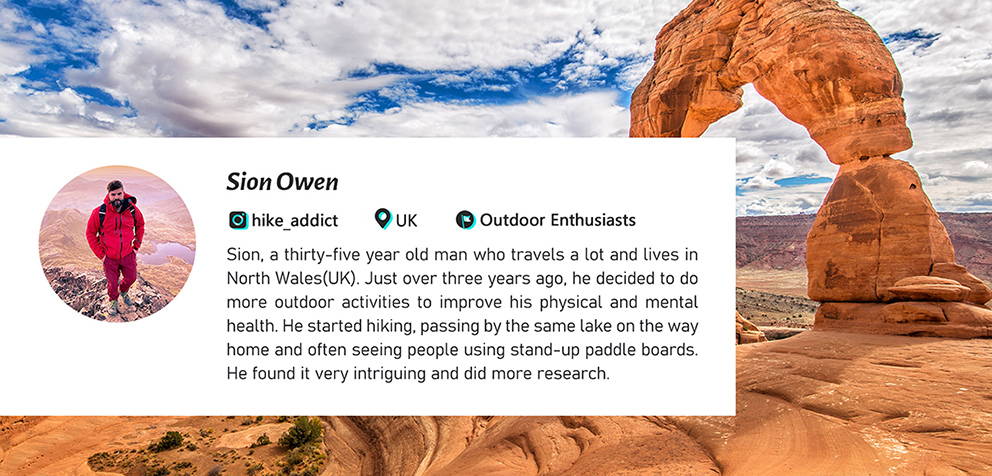 The first time I tried SUP was in 2014 at a cottage for my birthday. I was instantly hooked! I appreciated the oneness with nature & freedom it allowed me to experience. I quickly started practicing yoga poses on the board (just for fun!) and fell in love with the extra aspect of mindfulness yoga on a board requires.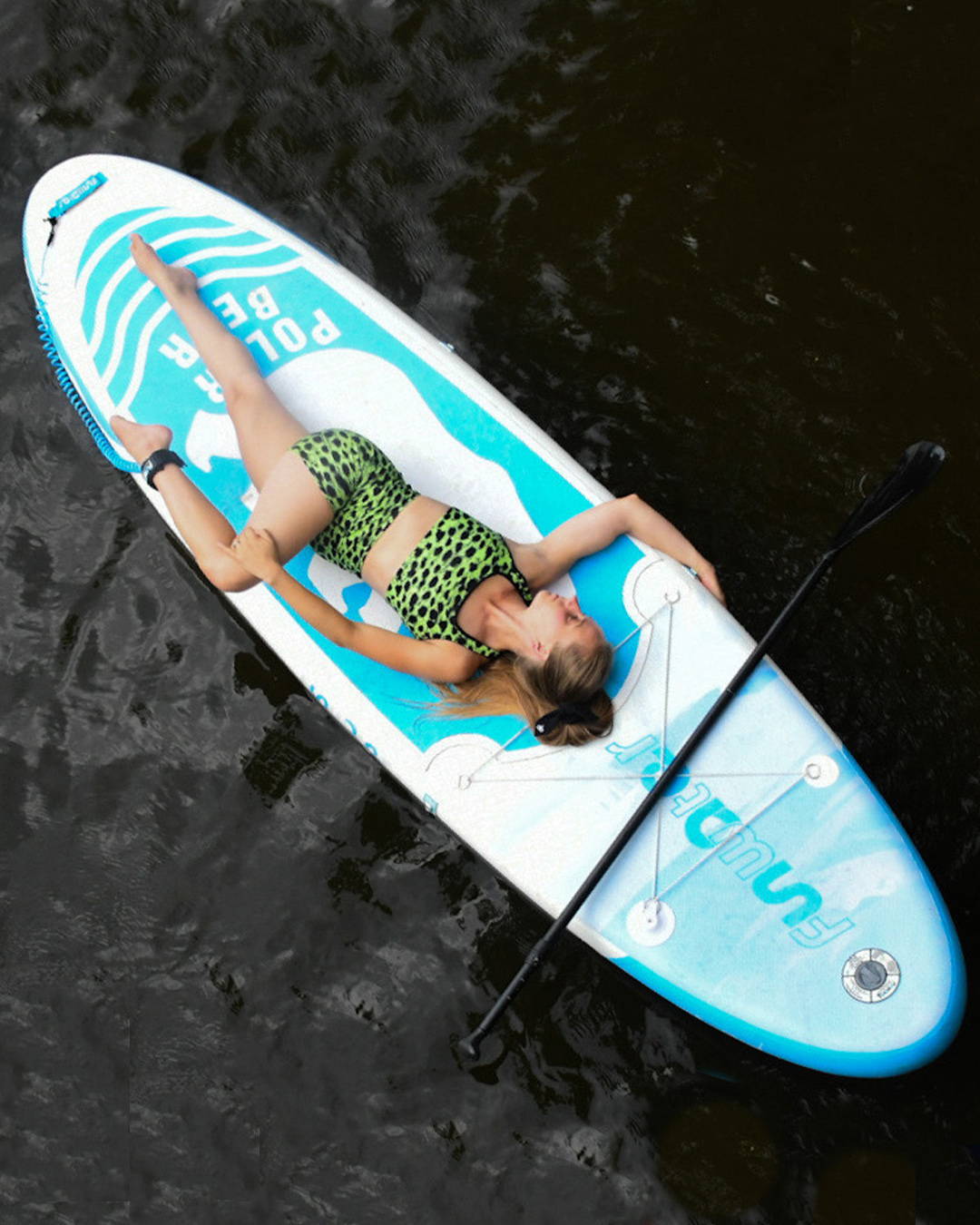 All round selection at each stage
The Funwater product that you use, how's the feeling of it: I've been using the Polar Bear SUP. Its a great entry level all around board. Good dimensions for yoga as well! I recently tried the Tuxedo Penguin board and loved how sleek it is. It's shorter thus more manoeuvrable.
As a gift, my husband subsequently bought me my first paddleboard & paid for my certification courses. I am forever grateful. Since then, I've been teaching SUP & SUP yoga classes & certifications here in Canada!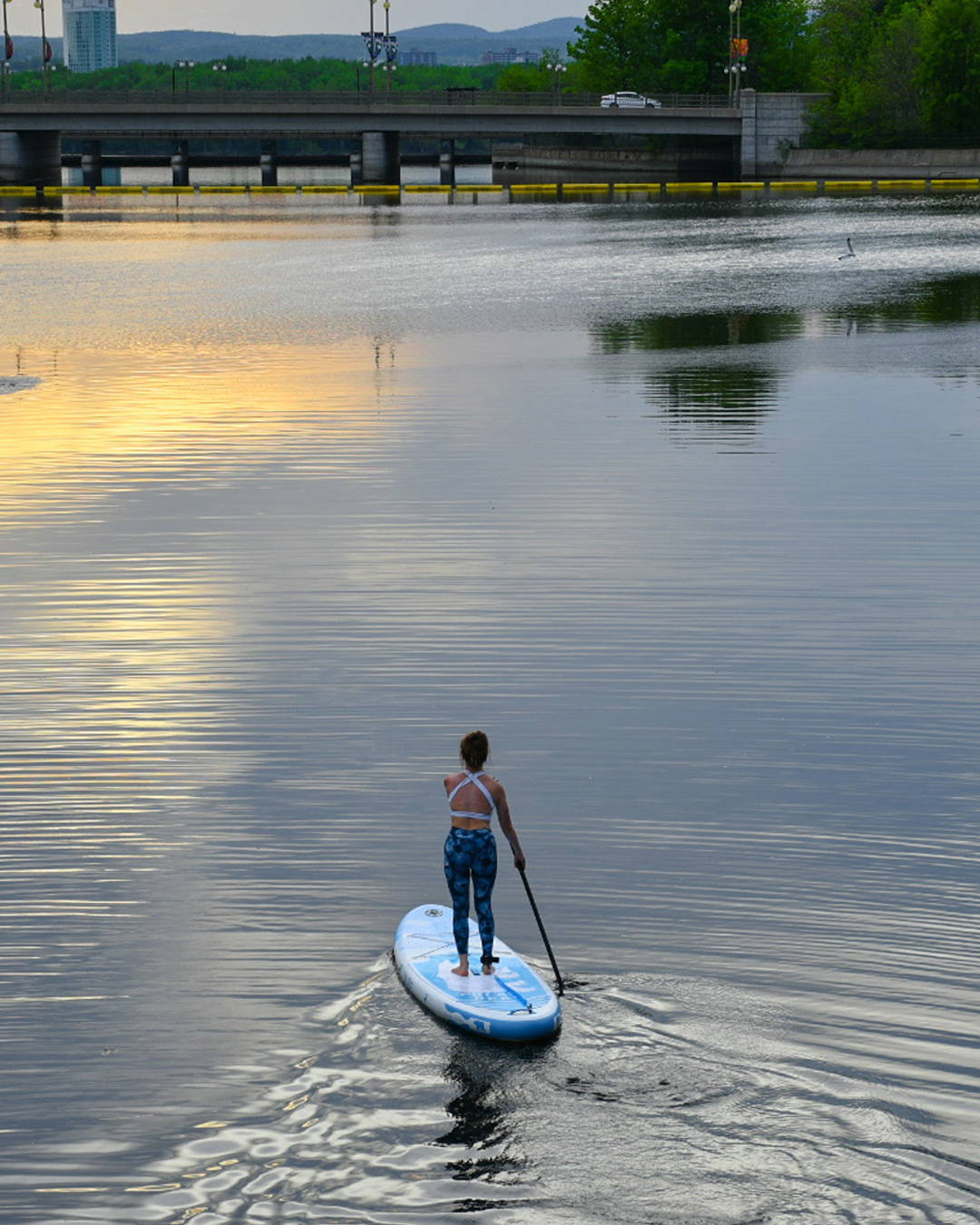 Q: A fun fact about you?
A:I have two children: A 3 year old who loves paddleboarding with me (his first time was at 5 months while in Cuba!) and a 3 month old who was born in the water during a home birth. I call them my water babies!
Q: Where is your favorite place to paddle boarding and your experience there in 2-4 sentences?
A:My favourite place to paddle was in Thailand where I taught SUP yoga for a month back in 2018!